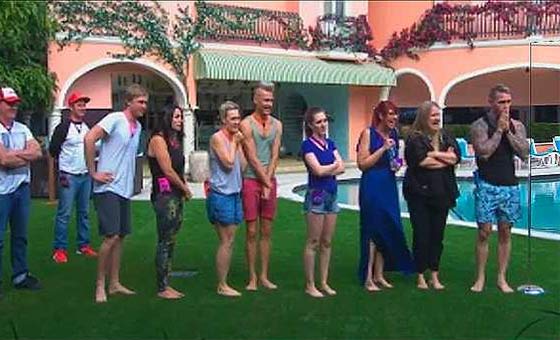 With launch night less than a week away and the "test housemate" run complete, details of this year's house are beginning to spill into the public. We've collected all the Big Brother 2014 details you need to know now. Spoiler alert!
Housemates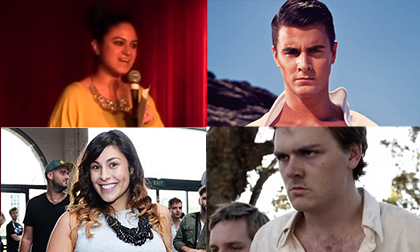 Five housemates have been previewed on Channel 9 as of Thursday morning (4 September), and Behind Big Brother has exclusively revealed their identities. They are:
The house
The outdoor area has been renovated with a new Mediterranean rendered look. The pool area has remained largely untouched. Here's a composite panorama:

The kitchen has a tropical theme, and there is a food truck located in the outdoor area. The truck has roller shutters so Big Brother can delivery food in secret when needed.
On the inside the house has been designed to have many small nooks and crannies to encourage small conversation groups. We know the ever-hyped upstairs area contains the diary room, but it may also contain a 'loft' area similar to the one used in this year's Big Brother UK (pictured). In their version the current power housemates used the loft to spy on other housemates using hidden TV screens and earpieces.
The diary room chair
It's been completely revealed this week to 2DayFM and has a winged theme, based on a similar design from a previous season of Big Brother UK (pictured – Australian chair is on the left). Other areas of the house previewed on the official website show bird themed wallpaper.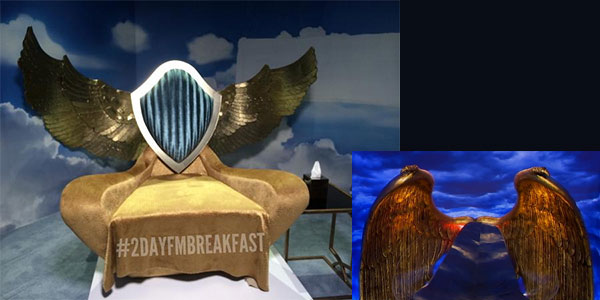 Launch
The housemate test run had 12 people, which means there will probably be 12 housemates entering at launch.
Housemates will enter the house together in pairs to follow the new format…
Show structure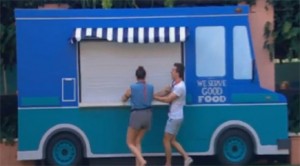 Housemates will be paired off into 'couples' with one couple holding power at a time, presumably giving them extra abilities when it comes to nominations. This couple is called the "heads of house" (the same as in Big Brother USA). A housemate test run video from the Gold Coast Bulletin shows the power couple getting special food privileges.
Emma Norris from TV Week also reported the heads of house will also be asked by Big Brother to reward or punish other couples, such as awarding vows of silence.
2DayFM have revealed one of the challenges will be for couples to be blindfolded for 8 hours.
On top of this, all couples will eat, sleep (in the same bed) and nominate together while also competing against the other couples in the house.
Nominations will be on Wednesdays, and there will be live specials on Sunday and Monday nights. Eviction night is Tuesday and evictions are planned to start in week three. More details on the opening week schedule can be found in this article.
Also on Behind Big Brother