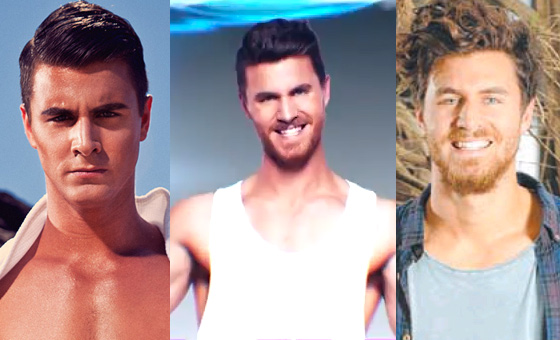 EXCLUSIVE: The second Big Brother housemate dubbed the "gym junkie" in promos is Dion Kallis from Brisbane. He's also the latest in a long line of professional models to be cast on the show.
In a huge slip up, Dion's first name was accidentally revealed by Channel 9 via his Youtube promo video. It was quickly taken down but the super sleuths in our discussion forums quickly cracked the case and tracked him down.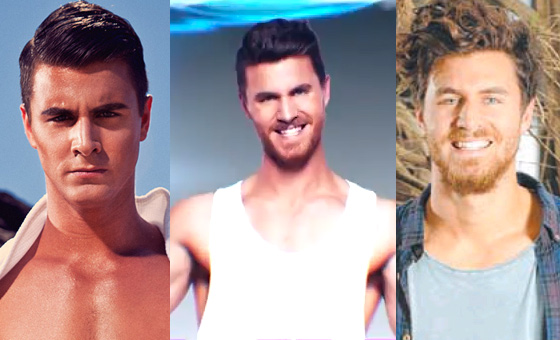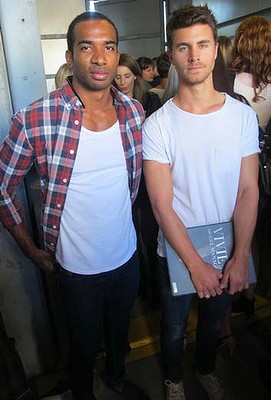 Dion has worked as a model for a number of years and was interviewed by the Brisbane Times back in 2011 at a casting call for the Brisbane Fashion Festival (pictured). At the time he said the world of male modelling was getting much more competitive.
He's also appeared at the annual Ekka Fashion Parades and has done a saucy swimwear shoot (pictures below). Outside of modelling fashion Dion launched a line of skating safety accessories called Rad Pads.
But what about the gym junkie label? He still hits the gym a lot – we tracked down his workout training diary which shows he really does go to the gym two or three times a day. His training diary abruptly ends five days ago, roughly when housemates were put into lockdown.
Over the past two Channel 9 seasons the show has come under fire for casting a high number of aspiring models and actors as housemates. It seems the trend is continuing in 2014.
What do you think of another model being in the house? Leave a comment below or join the Big Brother sleuths in our forums.
Also on Behind Big Brother