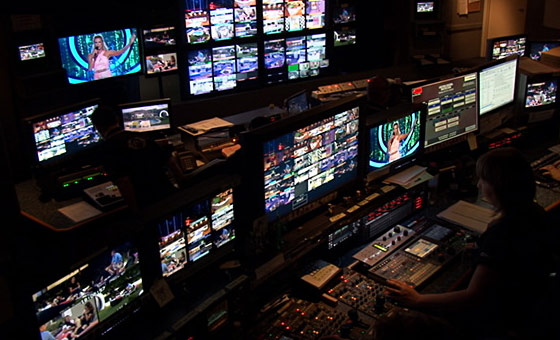 It seems Big Brother's production team have made the show's final transition from social experiment to scripted soap opera. Live feeds from the house have been killed off completely and fans are furious.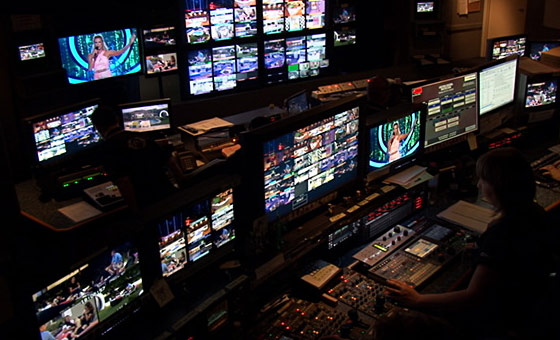 Like this article to dislike the cancellation of live feeds.
As of Wednesday morning, three days after housemates first entered the compound, the live update Twitter feed @BBAULIVE has yet to post any update from the house.
Instead, it's stuck on its last message from 2013, promising to make a return for the current season:
22:20 AEST: Big Brother will get back to you… In 2014. Live Feed Transmission ended.

— #BBAU LIVE (@BBAULIVE) November 6, 2013
And in an extra insult to fans, the official BBAU Twitter account, Executive Producer Alex Mavroidakis (who is usually a prolific tweeter) and Channel 9's social media manager refuse to answer any questions from fans about the status of the feeds.
Hey Mr self proclaimed "BB purist" @AlexMavroidakis. Where are our live feed updates? #bbau

— Behind Big Brother (@behindbb) September 8, 2014
The closest anyone has got to an actual answer is Mike Goldman washing his hands of the question:
@Sav001 @BBAU9 @AlmedaMich not sure guys :)

— Mike Goldman (@mikegoldmanlive) September 10, 2014
It appears Big Brother production has no 'live' team whatsoever. The official BB website contains no updates from the house and so far news stories have only been posted after the show aired on Channel Nine, so they contain no new information.
This in stark contrast to last week when Alex Mavroidakis told us he and his co-producer were "Big Brother purists".
Slowly stripping away Big Brother's live element…
The live feeds have been slowly downgraded over the course of the show's run on Channel Nine. Petrified of another turkey slap incident, 24/7 video feeds were scrubbed when the show was rebooted in 2012.
Then in last year's season the Twitter feeds were regularly frozen when key events took place. The largest of these was Nathan's decision to quit the show. Scared of losing ratings, Alex Mavroidakis froze the Twitter feed. However before the show went to air visitors at Dreamworld spotted Nathan smoking outside the Big Brother compound.
It now appears the one element that distinguished Big Brother from other reality TV shows is gone for good. The reactions on our forums have been scathing:
Sorry but that's killing most of the excitement a lot of us had for the show, everyone discussing current events, wondering if it will be shown, hearing of the arguments/major moments and the excitement of discussing it while waiting till tomorrow to see it. This is now just an average reality show. They deserve to lose viewers with the decision to not give us one of the most basic elements of the show. This is shameful really…
Big Brother was about us, the audience, being akin to the entity "Big Brother", able to look in and see what is going on 24×7. Now, it is no longer this at all, and by removing the last vestige of live coverage (such as it was), has all but killed the format for me. I had high hopes with the pre-season announcements of a more interactive website on jump-in this year, but that has been horribly dashed.
Not cool. Thought they said there would be even more viewer interaction this year.
Not going to be more if there's nothing to discuss between tv shows which don't even show half the housemates..
We'd spend all day debating every update ffs.. so much more happened than what is in the shows, and we wanted MORE not less…
I won't drop one dime on votes if they are only going to give us heavily-biased, edited, watered-down, whitewashed footage which leads the audience down a predetermined path of choosing their producer hand-picked favourite.
What do you think? Join us in the forums.
Also on Behind Big Brother