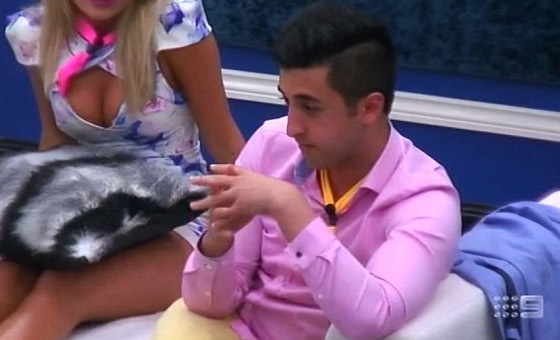 Jason's family say they love and support him, but Channel Nine's social media army have been deleting the family's responses after Jason's coming out story was aired on TV.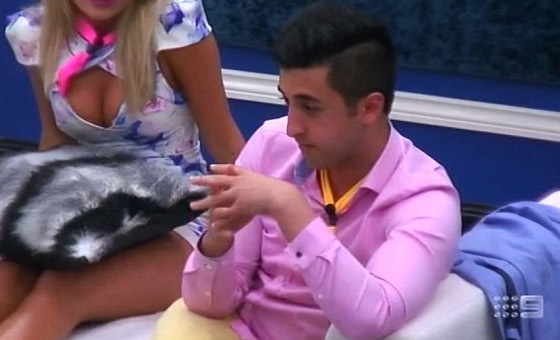 On Wednesday night's show Jason spoke of a strained relationship with his family after revealing to them he is gay. The story was seized upon by Big Brother's online team who dedicated a tear jerker of an article towards it, with the byline "Jason opens up about his heartbreak at not feeling supported by his family when he revealed he was gay."
But there's two sides to every story and Jason's brother Jonathan Roses quickly jumped on the official Big Brother Facebook page to give a response:
Hi everyone, I'm Jason's brother, and I would just like to say that my parents love Jason. A 2 minute description on tv will never do the story justice. It was certainly a tough journey, but we support him 100%, and my mum in particular has been the most actively supportive person behind his big brother push. There was no turning of backs, no disowning, we love him and support him for who he is. Thanks for reading. And please continue to support my brother!
But the Big Brother online team didn't want anything to spoil their precious story line. The response from Jonathan was deleted within minutes.
Like this article to dislike the way Channel Nine's social media team handled this.
Follow up comments from Jonathan asking why he was censored were also swiftly deleted. Speedy Behind Big Brother users grabbed some screen captures:

And following that:

Behind Big Brother users are not impressed:
I can't even begin to describe how disgusted I am that they are so willing to fake everything we are seeing out of that house, even going as far misrepresenting a HM to this extent! In my opinion, something as hugely sensitive as somebody's sexuality and/or especially their coming out story should NEVER EVER EVER be tampered with. If what we are finding out about Jason from his brother is correct, I will not forgive the BB producers for how they are handling this situation.
Well it looks like we've identified the housemate the producers have chosen to coddle, protect and guide along the path to victory. Is Jason telling lies himself, or is it just a case of selective editing to make him into a more sympathetic and lovable character? Deleting the comments from his family just so they can perpetuate their artificial storyline is absolutely pathetic.
Also on Behind Big Brother