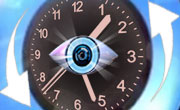 The previously locked-in October 23 finale date is looking more and more likely to be moved ahead by 2 weeks to the start of November.
The first sign of any change was with the removal of a finale date from the Say it with Chicken KFC competition T&C's earlier this month – the prize including 2 tickets to the finale. With Evictions moving to Wednesdays as part of the forthcoming weekly schedule changes, more housemates will be left in the house on October 23rd than originally thought – just one more reason suggesting the finale has moved.
Benjamin Norris — last year's winner and reporter for Scoopla — blogs about Big Brother and specifically mentions a two week series extension in a write up covering the recent fake double eviction.
The final proof in the pudding came today, with the release of tickets to an Eviction for October 23, the original date for the Finale.

The inclusion of intruders entering earlier this week — plus two more due to enter next week — were quite possibly not part of the original series makeup for this year, but added later to ensure that weekly evictions would continue. A two week extension brings the series up to the Day 100 milestone – something not seen since the second-last Channel Ten series in 2007. If this series is extended by exactly two weeks, the new finale date will be Wednesday, November 6th.
Big Brother ratings are down on those from the Channel Ten era, with shows rarely breaking the 1 million viewer mark. However, performance in the demographic targets have been better – with the 7pm live & daily shows often ranking in the top 3 for both 25-54, 18-49 and 16-39 age groups. Demographic rankings are what determine the amount of revenue Channel 9 receives from television commercials, thus are a necessary puzzle piece to the success of Big Brother.
Thanks to Kegztaa and sav001.
Also on Behind Big Brother