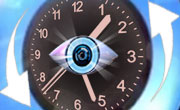 As we previously posted Channel Nine has extended Big Brother another two weeks from its original end date of 23 October. This means more Big Brother, right? Sort of…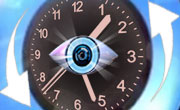 Instead of getting a whole lot of additional viewing, Channel Nine are beginning to stretch the season out by slowly reducing the number of "Big Brother hours" – that's production speak for the number of hours Nine allow the show to be broadcast.
According to the FOXTEL TV guide, from next week (October 24) nominations will drop from 90 to 60 minutes. Presumably because there are fewer housemates, but that also means less general daily show footage.
Previously Late Night Feast (60 minutes each week) was canned and the Tuesday daily shows were reduced by 30 minutes.
We've seen this season that Channel Nine has no desire to keep Big Brother to a regular schedule – program start times and durations have been fluctuating wildly from the start.
We also know that Channel Nine gives the BB production crew little notice on how many Big Brother hours they've been allocated each week. This means the production staff sometimes have to make drastic changes at the last minute.
The season extension was the reason we had so many intruders thrown on our screens.
Dreamworld have an eviction show scheduled for Monday 4 November, which means it's highly likely the finale will be held that night, or on Wednesday 6 November. Usually the final three or four housemates have a final day together before the most important eviction of the season.
Also on Behind Big Brother