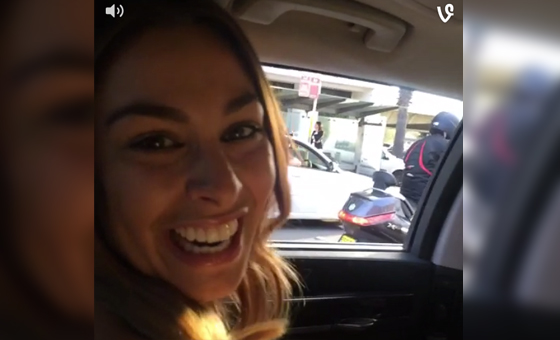 Sometimes you don't really get to know a housemate until they've been evicted. And some evictees need some serious lessons in using social media.
Dumped housemate Katie has been caught out throwing around some casual homophobic language in a Vine video posted by fellow ex-housemate Lisa.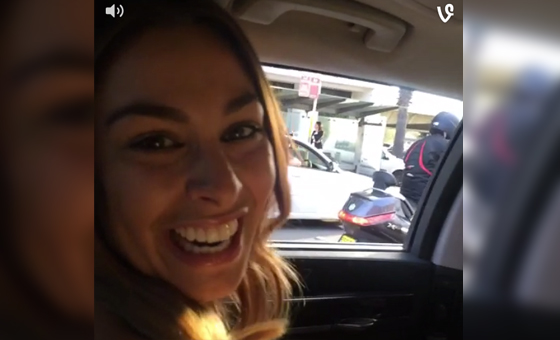 Like this article to dislike the ex-housemates' behaviour.
The pair were driving to a Miley Cyrus concert Friday night accompanied by ex-HM Jake and decided to post some Vine videos of "paparazzi" following them.
The "paparazzi" was actually just one guy on a scooter who didn't have a camera and wasn't taking photos, but the HMs decided to be obnoxious anyway. After he drives off Katie faces the phone and says "look at his poofy little scooter" as Lisa and Jake laugh on.
Update: Lisa has deleted her videos, but we recorded them. Neither Katie, Lisa or Jake have issued an apology.
Just moments earlier the three evictees were throwing sarcastic comments at the same man:
Katie also posted photos of the scooter driver on Instagram: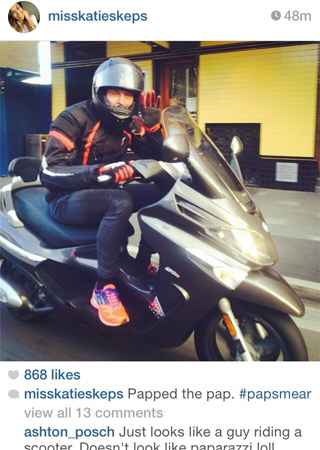 Naturally the response has been scathing on Twitter and our forums:
@IAMLISACLARK Casual homophobic language ftw! Now I see why you got nominated so quickly.

— ? BenjaMidsommar ? (@ink1y) October 17, 2014
@IAMLISACLARK use are fair rude aint ya. #BULLYS ya wonder why ya got voted out. scooter is better than nothing. @MissKatieSkeps #BBAU

— Emma Galvin (@_King_Em) October 17, 2014
@IAMLISACLARK Always knew you bitches were homophobic.

— The Good Sis. (@Luxvenchy) October 17, 2014
@behindbb @IAMLISACLARK @MissKatieSkeps @Channel9 @SoniaKruger No wonder you both got booted. Discusting!

— Jules (@JulesMav) October 17, 2014
And on our forums:
I'm not surprised she did that. It matches the other stuff we've seen. And Paparazzi? They wish. What bullshit. Who are the ones holding the cameras? Not the guy on the bike that's for sure. Up themselves much?
So if on first view I could not tell that whether it was a bike or scooter I think using the word poofy to describe it is wrong… Also who uses that word these days? Did we just travel back in time to the early to mid 90s?
Also on Behind Big Brother