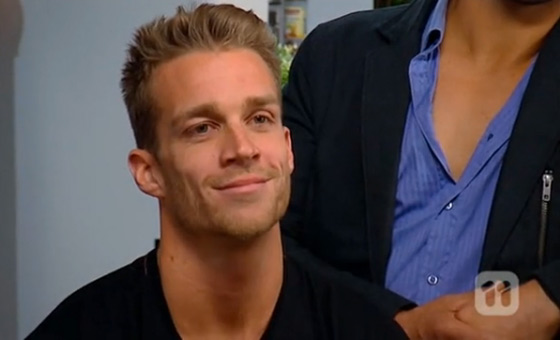 Behind Big Brother exclusive: The latest housemate to join the show is Ryan Burke-Gaffney, a model (yep, another one) and personal trainer. While he is based out of the Gold Coast Ryan is originally from Canada.
And because the days of casting regular people are over for Big Brother, it comes as no surprise Ryan was already featured on a reality TV show earlier this year – Channel 11's Come Date with Me.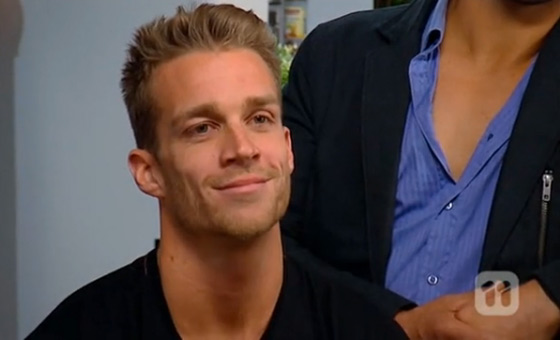 On that dating show he told his fellow contestants that he believed he was an "11 out of 10". He also revealed he was brought up by two lesbian mums and this caused him to have a difficult childhood.
His chiselled looks haven't always been there – he admits he's suffered from body image issues and used to be overweight.
In another suspicious Big Brother connection, our forum sleuths found Ryan works at the same fitness service as 2012 intruder Sam Wallace – you may remember Sam as the guy who had a brief romance with housemate Layla.
In Ryan's Big Brother promo he mentions being a world traveller and it seems this is due to his modelling work: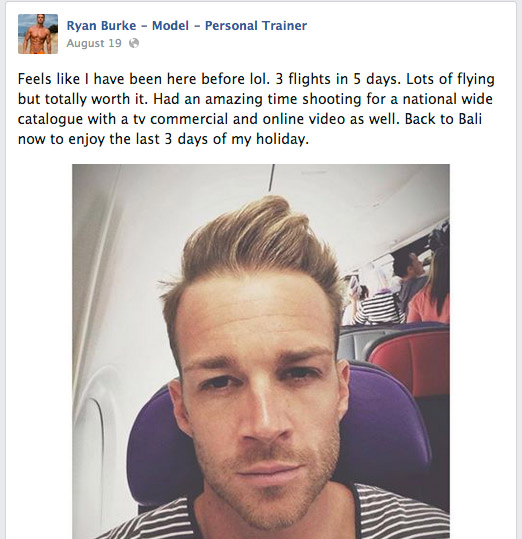 His Facebook fan page, which had more than 4000 likes and was active just yesterday has now suddenly vanished, a telltale sign when some one is about to appear on Big Brother. His Instagram account has also disappeared. You can view a cached version of his Facebook page here.
Because there is already a Ryan in the house the new intruder will likely be given a nickname by show producers.
You can also check out his modelling profile.
Also on Behind Big Brother