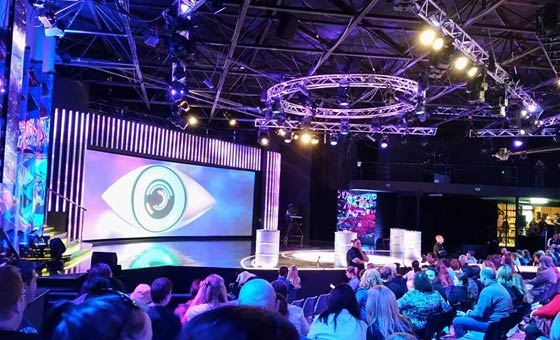 Big Brother 2014 kicked off last night with 12 housemates entering the house during the taping of the launch show. Here's a recap of everything we know so far.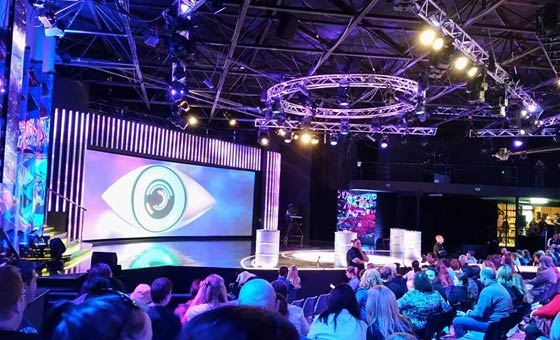 You can also check out our live blog for more detailed coverage of the night.
The power
Housemate Priya was made the first head of the household by Big Brother (they didn't give a reason why they chose her). She gets additional powers above the other housemates, but these weren't fully explained during the launch.
Power housemates have access to the 'Power room' where they are issued tasks and make decisions. Big Brother calls this 'Power Play'.
Priya chose to be paired with housemate Katie and thus they both have the power first. During the launch they both sat in the power room and watched the other housemates without them knowing.
Housemates
The names and photos of all of the housemates have been leaked onto the internet. This photo is circulating Twitter:
Here is a leak of the 16 #BBAU HGs….Take a look. #BB16 pic.twitter.com/8qYhz6RsFd

— Mike??#MIAoutnow ?? (@Mike_Joseph_) September 7, 2014
Some more detailed descriptions of the housemates can be found on our live blog.
Four housemates – Lawson, Sam, Aisha and Cat will enter the house on Tuesday night.
Pairings
Housemates are grouped into pairs and some were able to choose who they are paired with. This started with Priya who was shown two very short videos of two other housemates and was asked to decide who she wants. This happened again various times during the launch.
If a housemate wasn't chosen to be paired up, they got to choose their partner next. The pairings are:
Priya and Katie
Jake and Gemma
Dion and Jason
Skye and Skye
David and Sandra
Travis and Ryan
The house
The diary room is located upstairs and the 'red' bedroom is Miami themed with flamingo wallpaper. There's also a 'blue' bedroom.
The house has many small areas for private chats between two or three people.
There's a giant glass tube in the backyard, we believe one couple was made to stay there for the night.
Final details…
A opening 'dance' number is a rain dance to fit in with this season's storm theme.
The Big Brother theme song has been remixed again for this year.
Catch the full launch episode Monday 8.40pm on Channel 9.
Also on Behind Big Brother