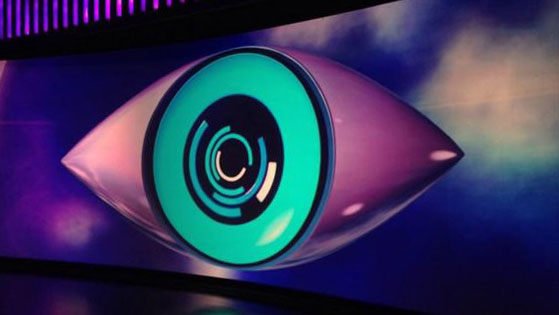 Get a sneak peak of this year's Big Brother with our live launch blog. News and information will be posted to this page as we receive it. Be sure to also join the discussion on the forums.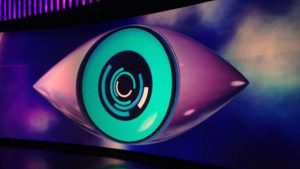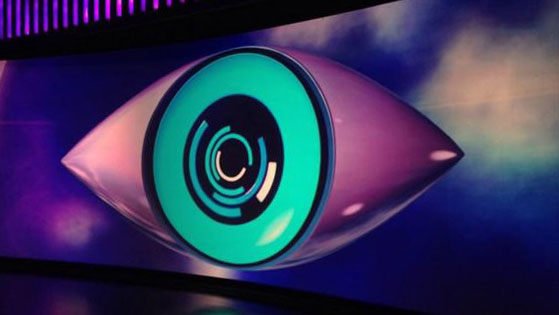 Spoiler alert, don't read any further if you want to wait until the launch is broadcast on Monday night.
Updates will display automatically below, no need to refresh the page.
9:48 pm Four more housemates will go in tomorrow night.
9:09 pm The taping has wrapped up. Stay tuned as details come in.
9:02 pm We already have a photo of housemate 'Jason'. He's dead centre in this shot:
8:58 pm Some more details in:
When the first pair entered the house they described it as a "cheap Greek mansion", the crowd laughed a lot. (Let's see if that makes it into the final edit tomorrow night).
Jake is 25, single and from Brisbane. He likes to stir the pot but not when the pot is stirred (he can give it but not take it). He doesn't like to lose or settle for second place. He's a professional tennis player and says his strategy for Big Brother is to play every point as it comes.
He's shown two short clips just like the first round. The housemates he chooses from say things like "I don't like to be wrong but I'll stick up for you". He chooses Gemma (the tall redhead).
Gemma is tall because she has marfan's syndrome which causes the connective tissue in her body to be stretchy so when she was growing up it was easier for her to get taller. She was bullied a lot in school and now she's a nurse.
8:34 pm Priya and Katie are being locked in the power room to observe the other housemates. They will have to make a choice about the housemates that is very important.
8:33 pm Dion chose Jason the camp real estate agent over Skye the ditzy blonde.
8:32 pm The 'loser' housemate who isn't picked gets to pick their partner next. David chose Sandra over muscled Dion.
8:31 pm Next housemate was Jake who chose to be paired with Gemma (the tall fiery redhead from the promos). His other option was going with the "the luscious bearded David".
8:14 pm The next housemate has been welcomed on stage and has to pick who they will pair up with – they have a choice of two housemates. Details unknown at this time but will be confirmed later.
8:13 pm More details have come in from just earlier in the evening:
Sonia told the audience the housemate pairing is a "world first".
Priya is 27 and was born in India. She says she's bossy and loves being in control, and that she's self obsessed. "I'm in your face". She's been married for six years and thinks she'll go fine behind away her husband.
Priya was shown very short video intros of two housemates who say things like "Don't double cross me" and "if you get to know me you'll love me" etc. It's very competitive feeling. Priya chooses Katie.
Katie is 25 and from Sydney. She is the daughter of a reverend but is an athiest. Again her video introduction has a lot of phrases like "I won't be nice if you double cross me". She's the cupcake girl from the promos and runs a baking business (as previously reported on Behind Big Brother).
They meet on stage "for the first time" but multiple people have told us it was obvious they had met before.
7:56 pm Big Brother has confirmed to Priya and Katie that they are the power couple, we believe this will last for at least two days. He gives a cryptic message that they will watch over the other housemates.
7:51 pm No further details on this latest housemate just yet but he was also asked to pick a partner. The crowd were very vocal about who he should chose.
7:44 pm A new housemate has been introduced. It's a guy, 23 years old.
7:38 pm Priya and Katie are now walking around the house – saying "wow" a lot.
7:27 pm All housemates play in pairs this year. Priya gets to pick her partner, Katie or Jake. Picks Katie, Katie is a "bad match". Priya and Katie don't know this. They meet on stage and enter together. They both seem like they were in on the gig the whole time.
7:26 pm Sonia is dressed in a giant pink mermaid-like outfit. Some say she also looks like a big present.
7:25 pm Priya is automatically the head of the house as she's the first to enter.
7:18 pm Another housemate was introduced but we can't confirm the name just yet. The crowd is being shown the house right now. Stair case confirmed.
7:10 pm The first housemate is Priya. She describes herself as a narcissist.
7:00 pm Lots of cheering coming from the auditorium – Mike Goldman is doing crowd warm ups.
6:37 pm bigbrotherbackstage.com says that some one lined up at 2.30pm this afternoon to get into the auditorium.
6:35 pm There is a lot of blue and purple going on!
@BBAU13Topics @behindbb pic.twitter.com/TLmKAka0ue

— Ashleigh Cornish '94 (@ashycee94) September 7, 2014
6:31 pm Another photo of the set:
@behindbb pic.twitter.com/NKZt5dMn5C

— Lachlan (@BBAU13Topics) September 7, 2014
6:28 pm Photos of the stage coming in!
6:24 pm The crowd is now being allowed into the auditorium. Reports that the set is very blue and purple.
6:20 pm Here's another photo of the queues outside the auditorium. Taken around 5:30 pm this evening.
6:13 pm Photos of people at the launch are beginning to appear on Twitter:
Der Einzug beginnt genau jetzt!#BigBrotherAU #BBAU pic.twitter.com/hLRwHfL6gC

— Mario Hanousek (@mariohanousek) September 7, 2014
6:10 pm The weather forecast for the Gold Coast is a chance of rain tonight – Big Brother storm, perhaps?
5:35 pm The gates have opened, ticket holders are now being directed to the Big Brother gift shop inside Dreamworld.
5:15 pm Big Brother photographers have arrived, taking pictures of the waiting crowd – 250 or so ticket holders and growing.
5:05 pm The queue is beginning to build outside of the Dreamworld main entrance.
Also on Behind Big Brother