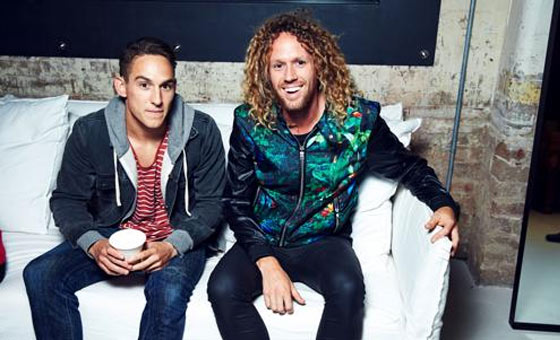 Want to get on Big Brother? It helps to be friends with a former housemate. New housemate Jake Richardson who entered the house last night is the real life flatmate of Tim Dormer who won the show last year.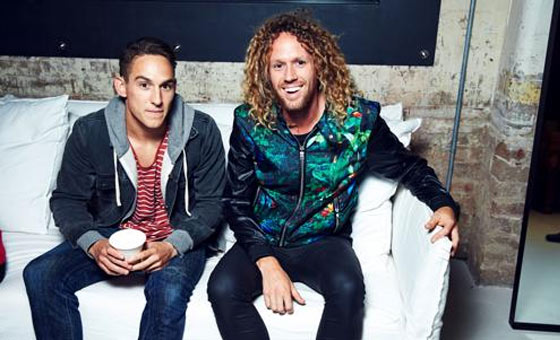 Tim and Jake (pictured above) started living together around February this year. Behind Big Brother users made the discovery looking through cached tweets from Jake who has since locked down his account.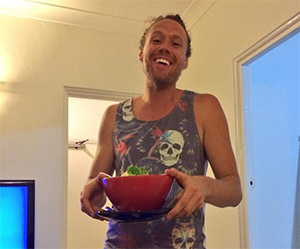 In one tweet he posts a photo of Tim with the caption:
"First room mate cooked meal #laksa verdict pending…."
Just yesterday Tim also posted an Instagram of him cleaning his flatmate's food out of the fridge after they "went on holidays".
After the news broke in our forums, and the 2014 housemates photos were leaked online it was picked up by radio producers at KIIS 1065.
During the Kyle and Jackie-O show the producers mentioned the leaked photos and added that "we know one of the housemates" to Tim while he was doing a promotional segment. The known housemate quickly turned out to be Jake Richardson.
A now uncomfortable Tim said he wasn't allowed to talk about it, that "I know of Jake" and then finally "I don't have a room mate".
As previously reported by Behind Big Brother, Tim already knows housemate Gemma (the tall 'fiery redhead') from the 2013 housemate hunt.
And this isn't the first connection between old and new housemates. 2013 housemate Matthew Filippi has also said he knows one of this year's contestants:
One of my friends is going to be on Big Brother! Sorry can't say ?. #BB14

— Matthew Filippi (@MattBigBrother) September 2, 2014
Image credit: accordingtoanderssen.com
Also on Behind Big Brother