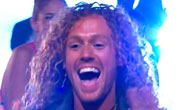 Tim Dormer has won Big Brother and banks $250,000. Tahan Lew-Fatt was the first to go, winning 3rd place and a prize of $5,000 cash, while Jade Pietrantonio came 2nd, losing only to Tim. Jade won $10,000 cash and the Presidential Suite TV.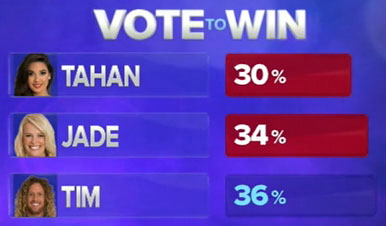 The final voting percentages to win were:
36% for Tim;
34% for Jade; and
30% for Tahan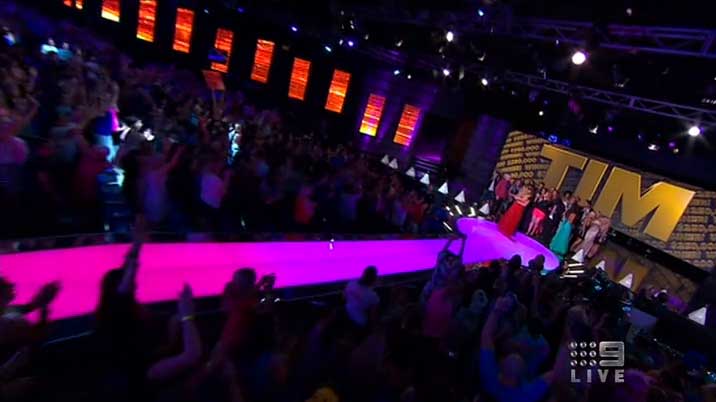 In total ratings, despite last minute scheduling extensions and still running overtime, the Big Brother Finale won the night, taking home spots 1, 2 and 4 in the top 5, interrupted only by Nine News which took out spot 3. The Finale was coded as three separate shows and the OzTAM National Metro figures were:
Big Brother: Celebration – 1.28 million
Big Brother: Winner Announced – 1.52 million
Nine News at 6 – 1.15 million
Big Brother: Grand Final – 1.15 million
Compared to last year the total ratings were slightly down, but not by much. In the demographics, Nine won the top 3 spots in both 16-39, 18-49 and 25-54.
The Grand Final ran for 2 hours and 54 minutes with ads.
Tim plans to use a portion of the prize winnings to take his BB Bestie's Ben and Drew on an overseas holiday. A trip to Graceland, Tennessee with Ben is on the cards – once home to Elvis Presley, while a South American experience to the Amazon rainforests is the plan with Drew.
Ratings data is © OzTAM Pty Limited 2013,
Also on Behind Big Brother