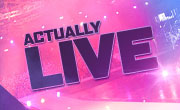 The finale on November 6 will air live into New South Wales, Victoria, Queensland, South Australia and Tasmania.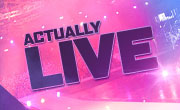 Big Brother live shows have only actually been broadcasted live into Victoria in recent weeks, due to a combination of extended news coverage of the bush fires in NSW & lack of daylight savings in QLD.
The last time the east coast of Australia saw a live finale was when Big Brother was on Channel Ten – this was due to Big Brother airing in winter without daylight savings.
The Big Brother 2013 Grand Finale will be 2 hours long. At the time of posting, the finale will air into the following areas live:
Sydney: 7:30 pm on 9 LIVE
NSW Central Coast: 7:30 pm on NBN LIVE
Melbourne: 7:30 pm on 9 LIVE
Brisbane: 6:30 pm on 9 LIVE
Gold Coast Qld: 6:30 pm on 9 LIVE
Adelaide: 7:00 pm on 9 LIVE
Finalised starting times for WIN markets are not yet known but will be added as soon as they become available. Northern Territory and Western Australia regions will air the Finale on delay from 7:00 pm local time.
---
Update: Scheduling in WIN areas are as follows:
Regional Victoria: 7:30 pm on WIN LIVE
Regional QLD: 6:30 pm on WIN LIVE
Hobart & Regional Tasmania: 7:30 pm on WIN LIVE
Canberra & Regional ACT: 7:30 pm on WIN LIVE
Source: http://www.wintv.com.au
Also on Behind Big Brother