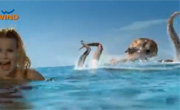 Not learning enough about your favourite housemates from the daily show? Check out these fun housemate facts!
Which housemate…
…was a teenage model finalist?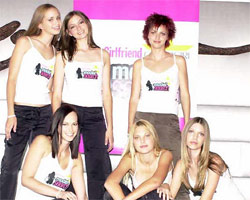 Tully! Some ten years ago Tully ran in the 2003 Girlfriend Magazine Model Search where she appeared alongside now famous VJ and media personality Ruby Rose. Both Tully and Ruby were runners up.
In a freaky coincidence in 2009 Ruby went on to date and become briefly engaged to Australian supermodel Catherine McNeil, who won the Girlfriend model competition the same year Tully and Ruby competed.
No news of a love triangle, however.
…is a job hopper?
Caleb! His official profile may say Firefighter but five years ago a much younger looking Caleb was a model slash personal trainer, according to his model profile with Blush photography. Amongst a lot of promotional work he's been an extra on Neighbours many times.
After gaining media attention for saving a drowning beachgoer in Dubai Caleb then became a flight attendant with Virgin Blue, then Emirates.
Then he started training to become a pilot but took another career 360 and became a firefighter instead.
…has body image issues?
Heidi! While working as a DJ at Hot FM in Bunbury, Heidi released a passionate video discussing her body image issues and weight battles.
…streaked on Rihanna's tour plane?
Yeah you already know this one. But you probably haven't seen the video of Tim's bare body jumping over plane seats. In loving memory of Big Brother Uncut, here's Tim naked, riling up the music journalists desperate to get an interview with RiRi:
…was attacked by a giant octopus in a TV ad?
It just keeps getting weirder. Jade! She starred in this Italian TV ad in 2011:
Of course, she was picked for the ad after appearing in the third season of Italy's Next Top Model. She left the show very early in the season. In her show profile she lists her curiosity as "milking cows by hand" and her favourite dish as "chicken cutlet with mayonnaise".
…groped a mannequin?
Xaiver! Omg. What on earth is he doing in this music video for his friends' band? Sexy!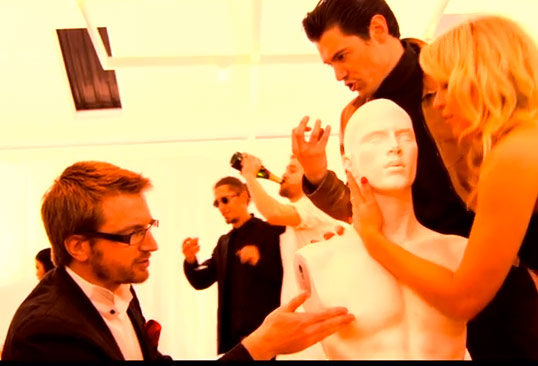 Xavier also fronted his own band named THEY. Here's one of their videos – if you thought Xavier was a quiet housemate, the video may blow your mind.
Chat about your favourite housemates and their extra-curricular activities in our huge discussion forum.
With thanks to our forum users for sleuthing these freaky facts.
Also on Behind Big Brother