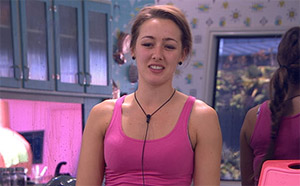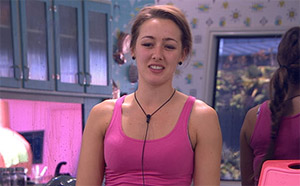 Rebel rap girl Estelle will be skating her way out of the Big Brother house this Sunday – according to the latest odds from Centrebet, she's a sure thing to be evicted.
In what is fast becoming the most predictable Big Brother season eviction-wise, universally panned Estelle is faring at 1.22 to be evicted at the time of posting this article.
To put this into perspective the next likely to be evicted, Angie, is far away at 4.80. The centre of teenage girls' hearts and voting power is Ray at 7.00.
For the past few weeks Estelle has been listed as the least likely to win the season, coming perpetually last in all winner odds. At the other end of the scale, Michael is still in the lead to be crowned winner of Big Brother 2012.
Stacey however has been quietly climbing up the ranks and is now equal third with George. Josh is coming second. Despite Ray being quite safe from eviction this week he is now least likely to win the season – even intruder Ava has better chance. Here are the full odds at the time of writing:
Michael 3.75
Josh 5.50
Stacey 6.00
George 6.00
Layla 10.00
Zoe 12.00
Bradley 12.00
Angie 14.00
Benjamin 14.00
Ava 14.00
Ray 15.00
Estelle 34.00
Also on Behind Big Brother