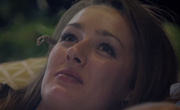 Update 31/10, 10.30am: All the major betting agencies have updated their odds this morning and Estelle is no longer holding top spot to win the season.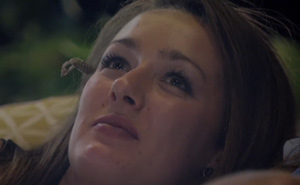 In fact, some agencies now have Estelle coming third place.
Here's the current odds from the major players:
Centrebet and Sportingbet:
Michael 1.90, Layla 3.30, Estelle 4.50, Benjamin 7.00, Zoe 11.00, Sam 21.00.
Sportsbet:
Michael 2.30, Estelle 3.50, Layla 3.75, Benjamin 10.00, Zoe 11.00, Sam 34.00.
Stay tuned to Behind Big Brother for further updates, and join us on our unofficial discussion forums.
Thanks to CaptainKickass.
---
Original 30/10: Black sheep Estelle has pulled a switcheroo on season-long favourite Michael to win Big Brother 2012.
Betting agency Sportsbet now has Estelle as most likely to win the series. As little as several hours ago Michael was still leading, as he has done the past few months.
Sportsbet's odds at the time of writing are:
Estelle 2.00
Michael 2.25
Layla 5.00
Benjamin 8.00
Zoe 10.00
Sam 26.00
This is a serious shakeup of bettings odds. Even though Estelle has consistently been favourite to be evicted almost every time she's nominated, she's had no impact on winner odds until now.
Ironically, a month ago Sportsbet did an early pay-out to anyone who had bet on Michael to win, with the assumption that he was a "sure thing".
Rival betting agency Centrebet has completely closed betting for Big Brother 2012 for the time being. This often occurs when a punter has placed a large (game changing) amount of money on a housemate.
We'll keep you posted of further changes to betting odds in the lead up to the finale. In the mean time, discuss who will win the season in our unofficial forums.
Also on Behind Big Brother