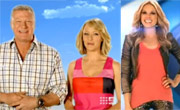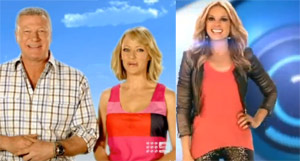 While media commentators, hardcore fans and show producers watch closely for signs that Big Brother 2012 will spark a revival of the series, they might be overlooking one critical thing: there might not be room for Big Brother in Channel Nine's 2013 schedule.
Nine have already committed to two seasons of The Block in 2013 – one regular and one "all stars" season. The Block takes up Big Brother's daily 7pm slot and almost mirrors the weeknight update and Sunday eviction/judgement format.
All three programs must fit into the 40 week ratings period adopted by the commercial networks for their big budget shows. In 2013 the ratings period begins on 10 February, takes a break over Easter and ends on 30 November. The networks usually don't ramp up their flagship shows until after the Easter break.
Channel Nine would just be able to fit in all three shows back-to-back after Easter 2013, but there would be no room for movement. This is assuming each season of The Block runs for 10 weeks and Big Brother runs for 12 weeks.
The Block is already facing scheduling issues while the producers attempt to obtain building rights to a block of units in Sydney.
Meanwhile back in Big Brother land there's been rumours of another celebrity season, but we're not sure where Channel Nine plans to schedule this – unless it becomes a low budget summer show.
Do you want to see Big Brother return in 2013? Leave a comment below or join us in our unofficial discussion forums.
Thanks to CJ.
Also on Behind Big Brother