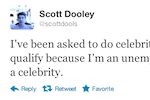 As the official site goes completely live this evening there have been a number of launch bugs – as to be expected with any website launch – but one particular gaffe has caught our eye.
At time of writing, the HTML title field for housemate profile pages reads "<Name> | Celebrity Big Brother | Big Brother Australia".

Adding fuel to the fire, comedian Scott Dooley posted on Twitter over the weekend: "I've been asked to do celebrity Big Brother, I qualify because I'm an unemployed & not a celebrity." The tweet has since been removed, but Google's cache has a copy.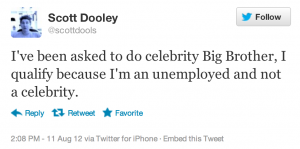 Australia has seen one season of Celebrity Big Brother before, back in 2002. D-list celebrity housemates included Red Symons, Anthony Mundine, Warwick Capper, Adriana Xenides and others.
Also on Behind Big Brother