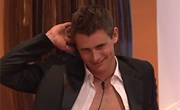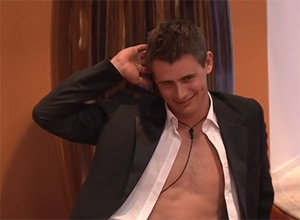 Everyone's initial guess that Benjamin's water throwing incident would mark him for eviction has taken a turn, with betting agencies now putting odds on Ryan to go.
At the time of writing, Centrebet's eviction odds are:
Ryan 2.00
Benjamin 2.60
Bradley 3.60
Charne's kind words towards Benjamin during Sunday night's eviction could be one of the reasons why the water incident (which we refuse to call "water gate") hasn't resulted in such a negative response towards Ben.
Interestingly, Bradley's odds for winning the series have taken a dip. He's now trailing behind Michael, Josh, George and Stacey.
The least likely to win the series is Estelle.
Michael 5.00
Josh 5.50
George 7.00
Stacey 8.00
Bradley 9.00
Ray 10.00
Sarah 11.00
Zoe 13.00
Layla 13.00
Benjamin 15.00
Angie 17.00
Ryan 21.00
Estelle 26.00
Also on Behind Big Brother