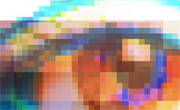 Update: We had a really nice photo of Layla on this page but the photographer then sent us an invoice for photo use – which we laughed at – but have decided to take the photo down.
Oops – first it was revealed George is the millionaire, now another big housemate secret has spilled.
At the beginning of the season audiences were told that one housemate was related to royalty.
Behind Big Brother user Taylor did some sleuthing with Layla's full name (which was revealed in a Sunday Telegraph article today) and found "Layla Joyce Subritzky" born 1988 in Carlisle, England listed on a website called the Subritzky files.
The site details the heritage of the Subritzky family tree and sure enough Layla's relatives have distant connections with John III Sobieski, a former monarch of Poland.
It's a bit of a long read but the page describes how Layla's relatives emigrated to New Zealand and became a high profile family in the colonial days. Layla has previously said she is half Maori.
After tonight's live show Big Brother will swap the secrets task around and boys will be required to guess the girls' secrets.
And on a side note – a modelling profile page for Layla was also discovered. It was taken down within an hour of the Sunday Telegraph article being published, but luckily Google has saved a copy.
Also on Behind Big Brother