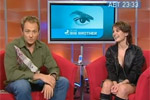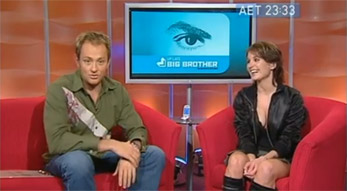 Peter Wiltshire from Channel Nine's sales division revealed today that Big Brother will gain a new nightly 'adults only' show in the 2012 lineup. The announcement was made at a media buyers breakfast alongside news of Channel Nine's programming plans for the rest of the year.
Accompanying the usual 7pm daily show which has been described as "family friendly", the new adult show will be broadcast on multichannel GO! at 9pm weeknights.
At this stage we're not sure if this is simply a return of Big Brother Up Late, or something a little more 'saucy'. Big Brother Uncut (later retitled Adults Only) was pulled mid-2006 amid political pressure and Up Late has not been seen since 2007. Either way a 9pm timeslot allows for screening of MA15+ content.
Also on Behind Big Brother