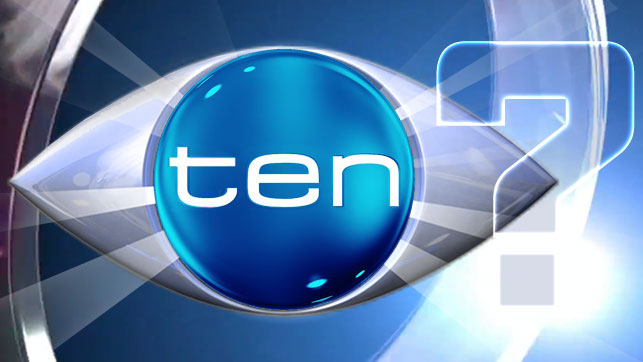 Across the past weekend, Mike Goldman has been dropping hints through Instagram about allegedly meeting with "Big Brother" … so what could this mean and is Big Brother coming back to Australian TV in 2019?
Mike Goldman is one of Big Brother's most well-known names, having voiced the daily shows in both the original Channel Ten 2001-2008 series and Channel Nine's often criticised 2012-2014 reboot. He also hosted a number of BB's companion shows, such as Uplate and Friday Night Live (TEN era) as well as Showdown, Channel Nine's short-lived and low-budget FNL rip off. So when something like the following story appears on his Instagram feed – with typo and all – the question has to be asked… just what is going on!?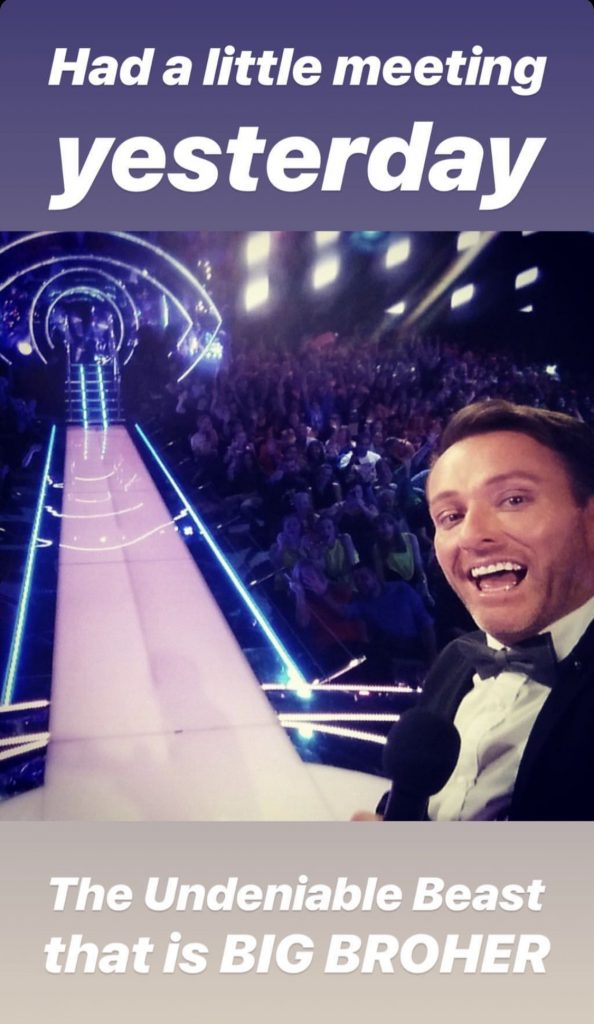 In the period following Big Brother's axing, Mike Goldman has interviewed a number of people on his 'onthemike' podcast from Australian television, including 2013 BBAU winner Tim Dormer. With former BB04 housemate and FNL co-host Bree Amer expected to feature in an upcoming episode, some of our members are sceptical that his Instagram post is nothing more than a publicity exercise for his podcast:
Lucas: "For all we know Mike and Bree might just be discussing their time on Big Brother on his next podcast and that was what the initial tease was about on his Instagram story."
Along the same line, "meeting with Big Bro[t]her" could just be a cryptic hint for Leon Murray (voice of Big Brother 2008, 2012-2014) or another senior crew member potentially appearing on Mike's podcast in the future.
But what if there is something in the pipeline for Big Brother Australia? Mike's follow up Instagram post suggests there could be:
@mikegoldmanlive: "2000 screaming fans about to rock another massive show on the Gold Coast. The undeniable beast will return one day soon. The fans are there waiting and will be ready. Live streaming, Uncut and daily shows. The brand is still as strong as ever globally and there's a hunger for what is still unchallenged as the best reality show of all time."
If Big Brother is returning, why 2019 and which network would want it?
Scenario: Big Brother and the Seven Network
Channel 7's in-house production company Seven Studios has been working on their own in-house reality format The Rich House. Announced in 2017 and expected on air in 2018, it was speculated to be heavily based on Big Brother 2013's halfway house twist, with former deputy Big Brother Rikkie Proost allegedly involved in a senior producing role. The Rich House was to follow 12 everyday Australians living under one roof who compete in a series of challenges for a chance to live like the rich or be relegated to the poor house.
With close to 12 months since Seven's original Rich House announcement and no news since then, could Seven have set their sights on Big Brother instead?
Scenario: Big Brother and Network Ten
Changes are afoot at Network Ten under their new international owners, CBS Corporation, whom are among the world's largest media companies. Sports Tonight, an absent Ten News staple for many years, was rebooted earlier this year with a CBS Sports inspired presentation.

CBS Corporation is no stranger to the Big Brother franchise, with their US television channel being the home of Big Brother USA for all of its 20+ seasons. CBS All Access, a paid streaming service ala Netflix, already offers live feeds for Big Brother USA to its American subscribers. With Ten All Access slated to launch in Australia at the end of this year, it would be a perfect platform for rebooting our own Australian Big Brother live feeds, which Big Brother fans have been crying out for time and time again through BB's entire run on Channel Nine.
We're now only weeks away from Channel Ten's announcement of key 2019 shows at their upfronts event, later this month. If Big Brother is to make a return onto Ten in 2019, it is at this event where it makes sense to announce it. Earlier this year, TV Tonight reported that Ten were looking into whether Big Brother would be cost-effective during the non-ratings Summer period. Perhaps Ten have rerun the numbers and have found a way to make it work after all.
All in all, as avid fans of the Big Brother format we'd love to see it back on our local TV screens, but only if the show returns to the core values of a social experiment and not a scripted soap opera.
Have something to add? Discuss on our forums!
Also on Behind Big Brother