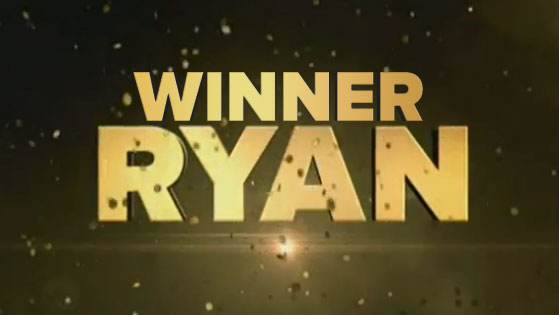 Ryan Ginns has won Big Brother 2014, surviving longest in the house and beating the other 2014 finalists Travis Lunardi (runner-up) and Skye Wheatley (third place). With that, Ryan walks away with the $200,000, tax free.
As runner up, Travis won $10,000 cash.
Skye's consolation prize, in addition to the $5,000 won from a power play, consists of $5,000 cash. Each evictee this year received also received the same denomination but in the form of an online voucher, with the exception of the four from next door (Richard, Tom, Lina and Penny) who did not get any prizes.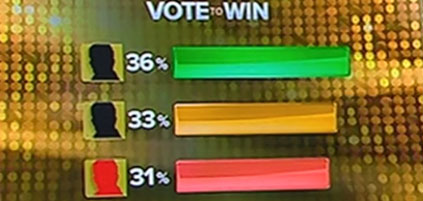 Did somebody say voting results? In a massive oversight, the final voting graph was omitted from the broadcast. The closest thing to this a look at the preliminary voting at 8:45 pm, 30 minutes before lines were permanently closed. These percentages were:
1st Place 36%
2nd Place 33%
3rd Place 31%
UPDATED: It turns out the final result (omitted from the broadcast) had Ryan at 37% of the total votes (Source: http://www.9jumpin.com.au/show/bigbrother/2014/latest/day-80/video-ryan-wins-bb/).
Also on Behind Big Brother