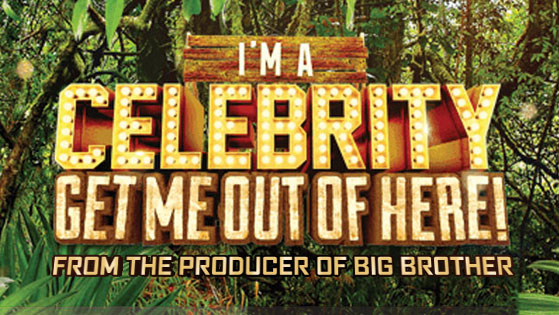 Peter Abbott, original Big Brother executive producer, has a new reality TV show airing on Network TEN live from South Africa, Sunday to Thursday.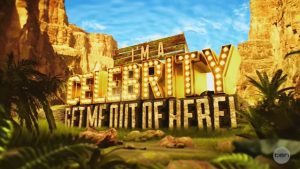 I'm a Celebrity Get Me Out of Here, which will enter its second week this Sunday, borrows several concepts from the Big Brother franchise. A group of ten people locked away with virtually no contact with the outside world. No mobile phone, no internet, no television, no newspaper.
Need more convincing? Observe these comparisons:
While Big Brother has a house, I'm a Celebrity has a camp site in a jungle.
While Big Brother has housemates, I'm a Celebrity has celebrities (of course).
While Big Brother has weekly shopping tasks, I'm a Celebrity has nightly "tucker trials".
While Big Brother has the Diary Room, I'm a Celebrity has the Tok Tokkie.
While Big Brother had Big Brother Uplate, I'm a Celebrity has The Fallout Zone #foz.
While Big Brother had Sunday evictions, I'm a Celebrity will have…you guessed it…Sunday evictions!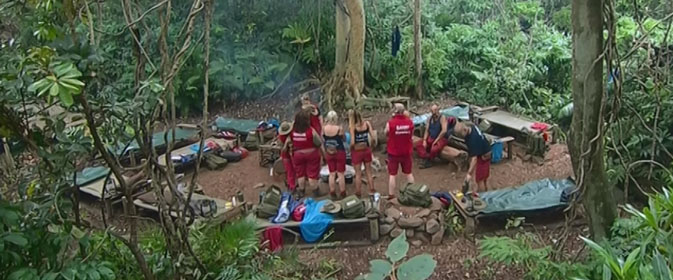 The production values behind I'm a Celebrity are very similar to those of the original Big Brother Australia on Channel Ten: Natural storylines developing without twist after twist or gimmick after gimmick and a cast of varying ages avoiding 'the token old person'. Season 1's cast consists of:
Andrew Daddo, TV Personality
Barry Hall, AFL Star
Chrissie Swan, Radio & TV Host (and runner-up to Big Brother 2003)
Joel Creasey, Comedian
Laura Dundovic, Beauty Queen
Lauren Brant, Ex Hi-5 singer
Leisel Jones, Olympian
Maureen McCormick, Actor (aka Marcia Brady)
Merv Hughes, Cricket Legend
Tyson Mayr, Model
plus two surprise celebrity intruders joining the camp on Monday
Be sure to check out The Fallout Zone (FOZ) for the most natural and real insight into the I'm a Celebrity camp. FOZ streams live and commercial free on tenplay for 1 hour immediately after that day's television broadcast. FOZ consists of a live and at times uncensored view into the camp and the celebrities as they process the news of who will be doing the next tucker trial and a clue to what the tucker trial could be. If you are unable to watch The Fallout Zone live, you can catch up on tenplay. Thank you Peter Abbott and Channel Ten for this live and mostly uncensored element to I'm a Celebrity – this is what reality television is really about!
What do you think of I'm A Celebrity Get Me Out Of Here? Are you hooked? Does it make you long for Big Brother before it jumped the shark? Let us know!
Also on Behind Big Brother