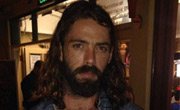 Former intruder Justynn is clearing the conspiracy theories surrounding his departure last weekend.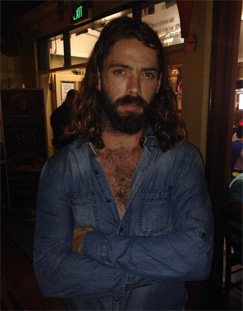 Following his eviction from the house Friday week ago, the weekend blackout on Big Brother information spurred a flurry of rumours over Facebook and Twitter speculating Justynn had been involved in a violent altercation. The rumours were also relayed on this site and later explained as untrue.
Despite this, the conspiracy theories have continued with fans of the show theorising something shady went down.
Justynn has been in touch with us to give his side of the story. He writes:
There was no altercation with any of the housemates. Although Big Brother has handled this like the weekly shopping task I was under the understanding from the start that there would be no live eviction.

I was told I could have three days [in the house] or I could be there untill the end. I went in live on Tuesday night when voting on the Jump In app went live. As it turned out the three days fell on Friday and I was evicted by Drew in the lounge room. So back to my hotel for lockdown and rumours start flying!

I wasn't offered a drink with Nathan in the Presidential Suite. We talked the Blues Bros and it turns out we have a friend in common. Sorry off track but I was there to cause hell! I mean hell, they put a pitch fork and horns on me and sent me in charging lol. I could have been the nice guy I am! I showed that in my dairy room farewells.

If I hadn't been that guy in the house most of the time then the housemates wouldn't have acted so nicely when they where watching.

It's taken me a little while to catch up on episodes and see what's been said. I agree Big Brother should have given me a voice and a chance to clear the air in person. Again too many Indians and not enough Chiefs in the executive world. My game plan never got to be revealed… but I caused doubt in the house and in their minds!

Go Tahan she is brilliant! Just like me ;)
Justynn has started a new public twitter feed, you can follow him at @justynnhbb. Most recently he posted about Nathan's exit from the house:
after rewatching the eviction Nathan's exit & reasoning was admirable & beautifully said. I never had that chance #respect #nathanBBAU

— Justynn Harcourt (@JustynnHBB) October 7, 2013
You can also check out his band, Chasing Karma, on Facebook.
Also on Behind Big Brother