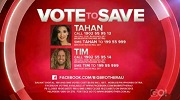 As Australia prepares to go to the polls Big Brother made a big mistake in Friday night's show which could inadvertently affect the outcome of this weeks eviction.
As usual the voting details for the nominees were aired in pairs before each commercial break, but an error saw one set of housemates details given out twice at the expense of two other nominees, with Drew and Heidi's details given out first.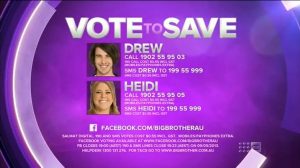 This was followed at the end of the second part by a plea to save Tully and Ben.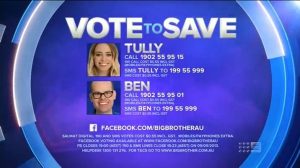 However, the final invite to save a nominee was not for Tahan and Tim as you'd expect, but a repeated plea to vote for Tully and Ben.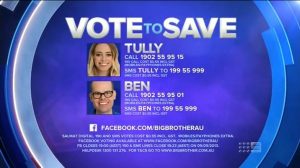 This isn't the first error Big Brother has had with eviction voting – back in 2004 they famously evicted Bree in error despite her not having the most votes to evict.   Producers held up their hands and admitted their mistake, putting Bree back in the house and evicting the correct person a few days later.   Although there is no suggestion this is anything more than an unfortunate error it is one which now compromises the result of this weeks eviction, especially if Tahan or Tim is evicted on Monday.
We'd like to know what you think – please share your views on the forum and vote in our poll asking whether this weeks eviction should be declared null and void as a result?
Thanks to gooroos1994 for spotting the error and to pecan and Wormow for confirming.
UPDATE: The mistake was corrected for the repeat airing of the episode on GO!   Thanks to buck07 for the cap.
Also on Behind Big Brother