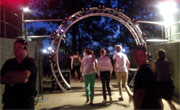 Update: Here's some new pictures of the walkway evictees will pass through during the grand finale on Wednesday.
As previously posted below, it looks like the finalists might enter the Big Brother auditorium on the old "eviction plank". This walkway is accompanied by new, high powered beam lights.
Thanks again to Keagan.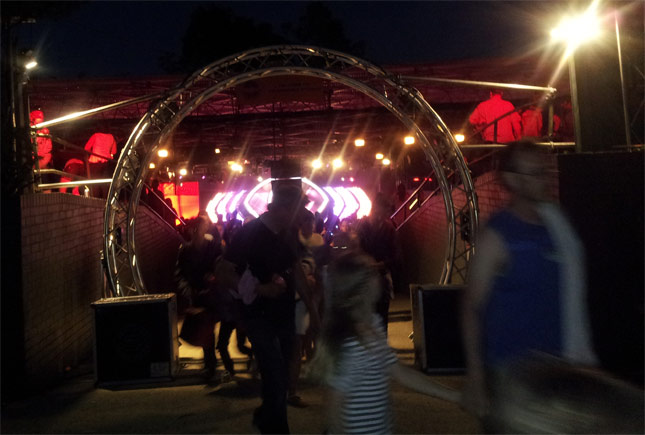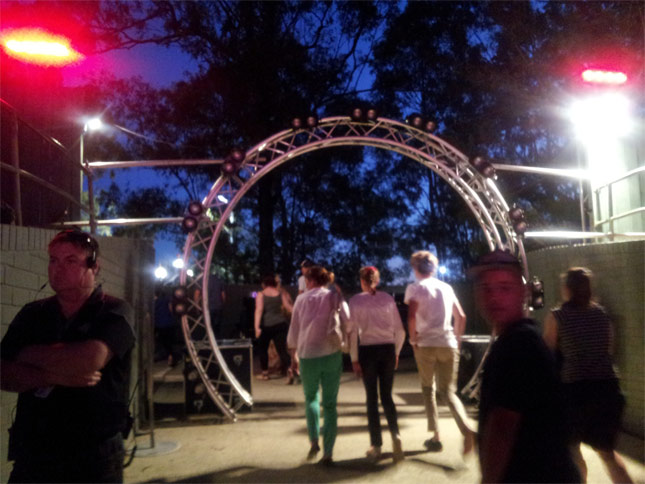 ---
Do you miss the old eviction plank? Looks like it'll be making a return for the grand finale episode of Big Brother 2012.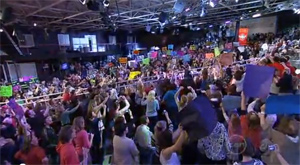 Eagle eyed fan Keagan wrote to us after attending Sam's eviction and says preparations are already being made for the plank to cross through the crowd:
"There is a VERY good chance the isle down the middle of the audience will be back for the final.

There is a circle arch with lights set up at the back of the auditorium. As well as extra beam lights at the back (none were in use tonight)"
In case you don't remember the famous eviction plank, it featured during many of the later Channel 10 seasons, and was retired after 2008.
Here's ex-housemate Cherry from 2008 walking the eviction plank. (Don't worry, we don't remember Cherry either).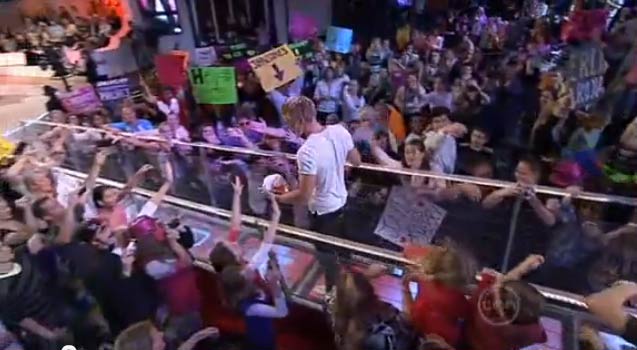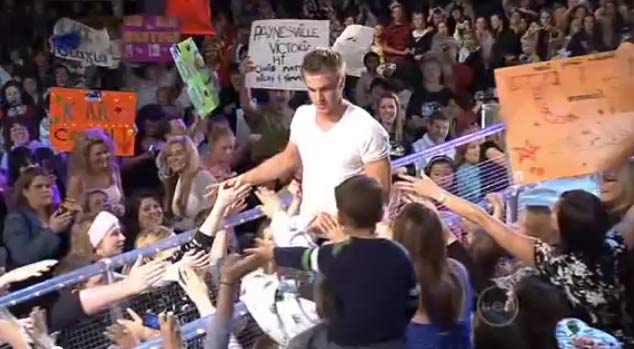 Pineapples R Cool!…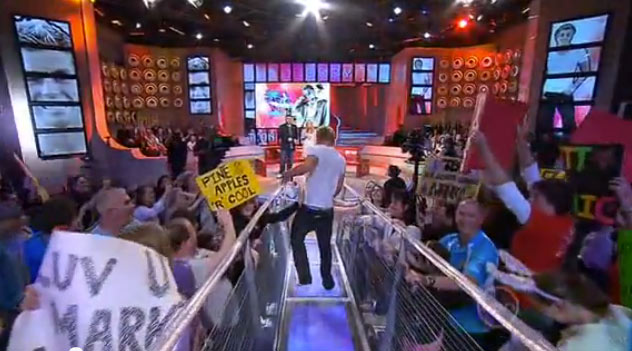 Also on Behind Big Brother