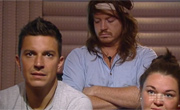 After the unprecedented revealing of the vote-to-win tally tonight, winner odds for all housemates have gone through a complete reshuffle.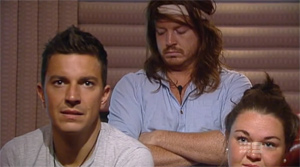 Michael's grip on first place has been all but lost according to Centrebet: along with Zoe he will be evicted on Monday night.
Estelle, who was previously teetering between first and second place has taken hold of the winner position with Ben coming (very closely) second and Layla following in third.
Here's the current Monday night eviction odds from Centrebet. Two evictees are paid and bets must be exact for bets to stand.
Zoe $1.05
Michael $2.00
Layla $2.10
Benjamin $2.80
Estelle $3.20
And the odds for the winner of Big Brother 2012. (Note that Estelle and Ben are VERY close)
Estelle $2.60
Ben $2.80
Layla $4.20
Michael $4.50
Zoe $26.00
Who will win? Tell us in the comment section below!
Also on Behind Big Brother