Estelle's days of dodging evictions may have finally come to an end. As the numbers in the house dwindle her odds of surviving again are at an all time low according to the latest from the big betting agencies.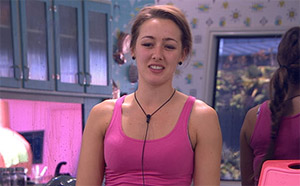 At the time of writing Centrebet has the eviction odds at:
Estelle 1.90
Stacey 3.00
Benjamin 3.20
Meanwhile betting competitor Sportsbet has Estelle at almost the same odds to go – 2.00.
Should Estelle go it is almost certainly Layla's doing – if Layla didn't strategically nominate Stacey then Sam would have been up for a eviction.
Following all recent voting patterns, Sam would have been a clear first target to evict over Estelle.