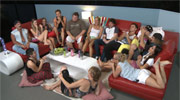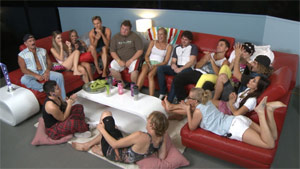 Three weeks into the season and whispers of incoming intruders are already making rounds on the internet.
We've heard from within the production staff that intruders will be introduced this year, but producers have yet to decide who is selected, and no one is in lock down right now.
One speculation is that one or more people from fake 'house 2' will become real housemates. Some of the actors filmed for the fake house did attend auditions earlier this year.
We've also heard that a silent audition process happened at Dreamworld this week, looking for a "female, blonde, big busted, under 26 and single".
So when would any intruders enter the house? Historically the Big Brother Australia format has almost always introduced housemates between days 20-30 and 50-60 to address usual dips in viewer interest. By the schedule of all other seasons, we're due to have some intruders very soon.
Also on Behind Big Brother