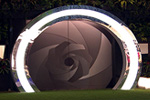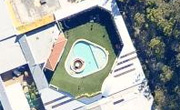 … well we don't know for sure but it's a very likely double (or multiple) eviction date.
Eviction show tickets for the next few weeks have been made available online and reveal there will be no eviction show on Sunday 30th September. Channel Nine don't want Big Brother getting in the way of their precious NRL Grand Final telecast.
Instead, a special eviction show has been scheduled for Tuesday 2nd October (Day 51).
We're not exactly sure how it will work given this is the day after nominations, but it's the right timing during the season for multiple evictions.
Big Brother producers have remained very formulaic this year: they threw in an intruder at the 20-30 day mark (just like the past six seasons!) so a double eviction can be safely predicted around Day 50.
Interestingly, whenever a second round of intruders have entered, it has been around the 50-60 day mark. Time will tell!
Also on Behind Big Brother