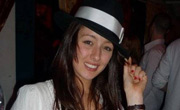 Yikes. In 2012 you really need to lock down your online profiles if you're going into the Big Brother house.
Our forum users have uncovered a profile for skater girl Estelle on a skateboarding website where she includes the information:
Hate for: People who are gay ( im so politically correct you will be afraid )
In the launch show she told host Sonia Kruger she "hates homophobes" and sits "in the middle" politically. We're not sure if her profile is referring to gay people or simply using 'gay' as a negative term, but it makes for some uncomfortable reading.
Other details from her profile are below (we don't know what it all means because we don't speak Skater), plus some photos:
Name: Stell aaaaaaaaaaarrrrrr aka Stunner, stellzor, bella, Shooes, pointy
Resides: Country town out of Melbourne.
Most Likely Seen: Riverside or on a Horse.
Board: Aesthetics 7.65′ Clyde, Ventures and shit.
Age: 18 ( now 20! )
Height: 5'9ft
Hate for: People who are gay ( im so politically correct you will be afraid )
So much love!! For Suzi and my crew ? TMP!!! ? ( super mc old school lovin)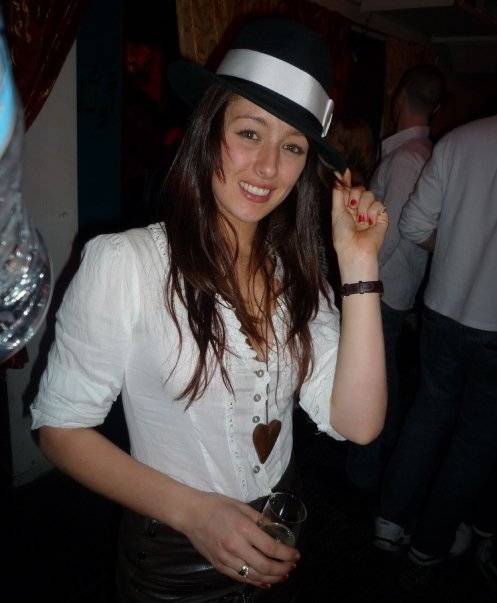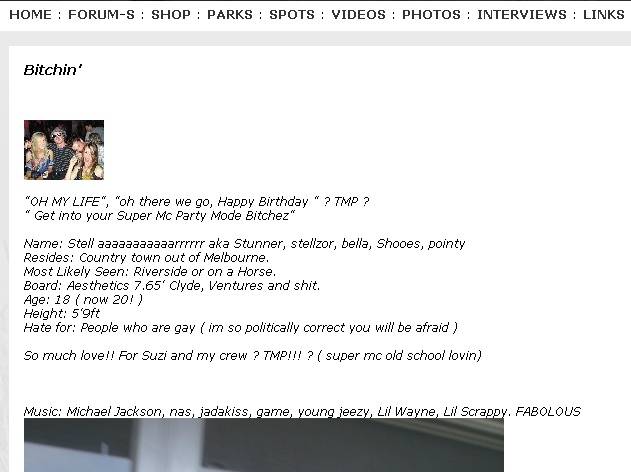 Thanks to johnnyyy92
Also on Behind Big Brother