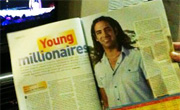 You've probably already seen this photo.
It's spread like wildfire over the internet. At the time of writing, our post on the Behind Big Brother twitter account had been retweeted nearly 100 times, plus copies are cropping up all over the official Big Brother Facebook page.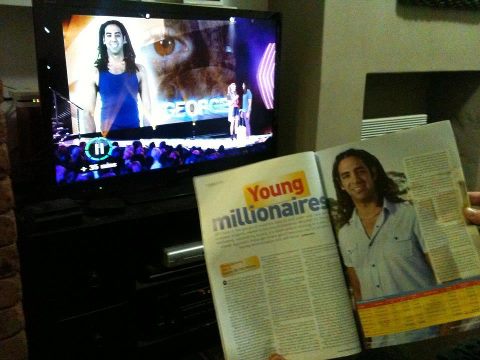 We don't even know the full details about who originally took this photo – it's spread so rapidly the source is hard to say. But what magazine is it from? The answer was actually tweeted during Tuesday night's show:
This guy is the millionaire. He was in our magazine a few months back – massive property portfolio #BBAU

— Shannon Molloy (@sleemol) August 14, 2012
@makksproduction Australian Property Investor magazine.

— Shannon Molloy (@sleemol) August 14, 2012
George is 24 and has a net worth of $3.7 million.
Big Brother's biggest secret… revealed before George even entered the house!
Also on Behind Big Brother