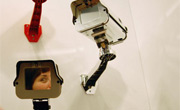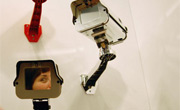 In an update to our previous story about Big Brother's plans to fake a second house, we can confirm that the production team have been filming at a second location some 30 minutes away from Dreamworld.
Over the past few weeks the house has been kitted out to appear like a standard Big Brother house and fake housemates have been filmed in situ. The fake house isn't recorded 24/7 and the fake housemates don't live there.
The footage will be played to the real housemates – most probably this Sunday – as well as recordings of the audience from last Sunday's eviction waving fake signs and cheering for fake housemates.
Our sources tell us the rationale is to to increase competition and make the housemates try harder to win the weekly tasks. At only three weeks in to the series and most housemates still denying they're part of a competition, we wonder what effect it really will have.
What do you think about all this fake house business? Head to our forums to discuss with other fans!
Thanks to ChemicalFear.
Also on Behind Big Brother