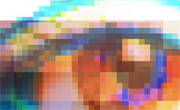 As the fit out of the Big Brother house nears completion, we've had word that each of the rooms in this year's house has a specific theme: an era in time. Think 1960s, 1970s, and so on. All of the room's furnishings are said to be inspired by that era. Little Sister hinted at a "past, present and future" theme on the official website when the site went live yesterday.
The biggest rooms in the house are the bedroom, the lounge room, the kitchen, the bathroom and the Rewards Room; these are the most likely to be themed.
Of the fourteen housemates going in to the house, four will be sharing beds and the rest will be in single beds.
We're also told the backyard is still a work in progress, and that the Rewards Room deck is themed like a pirate ship.
We learnt yesterday that each of the beds in the bedroom has blue neon lights around the bottom – in a similar fashion to the last few seasons of Big Brother and Celebrity Big Brother in the UK.
Also on Behind Big Brother