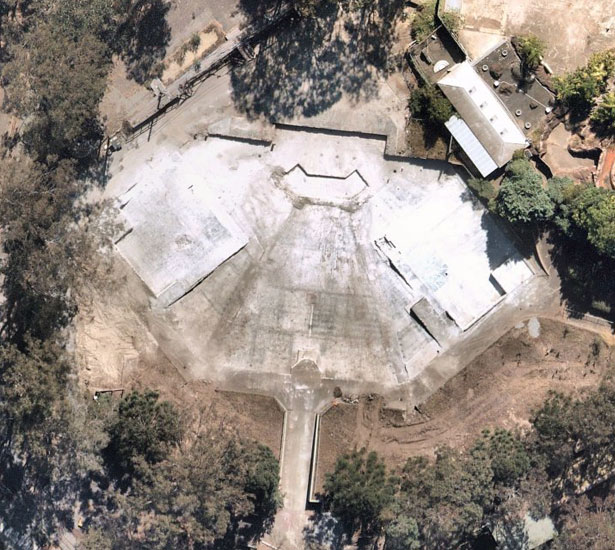 As reported by TV Tonight last month, the house and amphitheatre that were home to Big Brother Australia since it began in 2001 have both been bulldozed.
Former Big Brother house (August 2019)

Former amphitheatre and Dreamworld Studios (August 2019)
Nearmap aerial photographs shared through theme park discussion site Parkz.com.au show the demolition aftermath. Just a thin white outline in the shape of the house and 2012-2014 pool remains.
The amphitheatre destruction is believed to be due to some upcoming changes at Dreamworld. A new 1.2km roller coaster is expected to be built next to the former Dreamworld Studios site.
In the months prior to its demise, vision of the abandoned house spread across social media. This resulted in numerous trespassers, vandals and even a former housemate visiting the compound. Later, four children were charged with arson after they were seen running from the abandoned house at the time that a fire broke out (ABC News).
Also on Behind Big Brother