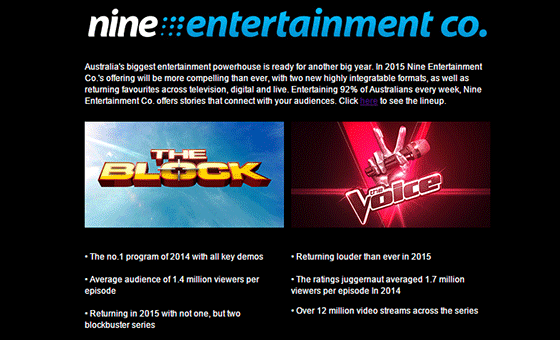 Channel Nine's parent company Nine Entertainment Co. have released a "sneak peak" of their 2015 lineup and Big Brother is not on the list.
Nine use the 2015 preview to pimp out their stats and grab the attention of media buyers who purchase advertising space. The sneak peak confirms The Block and The Voice will make a return, along with a new reality show Married at First Sight. Nine's drama shows House Husbands and Love Child are also being renewed.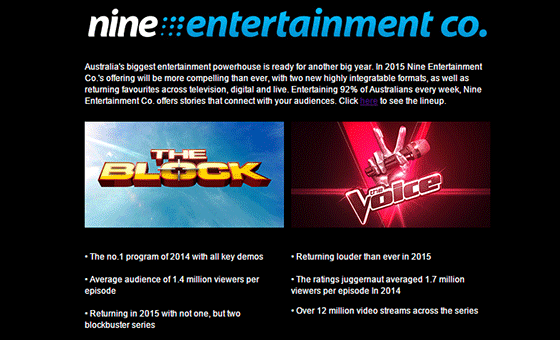 Like this article to dislike Channel Nine's treatment of Big Brother.
The sneak peak goes on to promote Nine's other sport and online offerings but Big Brother is missing in action.
In an accompanying video Big Brother does make a brief appearance but only as part of a promo for the Jump In website and it's not listed as an upcoming show in 2015. Jump In's statistics wouldn't be nearly as high without the traffic Big Brother drives.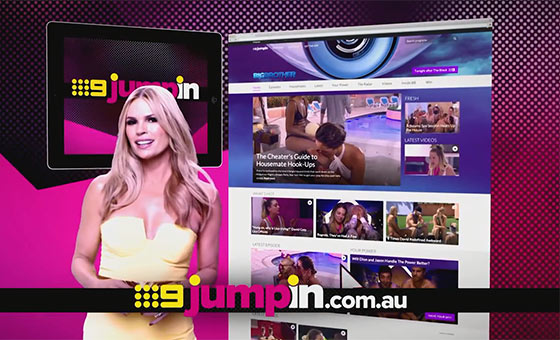 Channel Nine initially signed a three year contract when Big Brother rebooted and this is the final year. The constant rescheduling and cancellation of episodes has also put the show's future in doubt.
Media analyst Steve Allen recently told News Corp he didn't think the show would be axed because it was part of a wider strategy for Nine to bring in younger viewers. Nine's traditional loyal audience is getting older and will eventually die off.
Either way, if Big Brother is coming back next year Channel Nine no longer think it's worthy of being a flagship show.
Also on Behind Big Brother