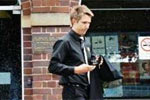 It's been more than ten years since Big Brother first aired on Australia television. What have your favourite and not so favourite housemates been up to since their time on the show? We'll look into the post-show lives of various BB personalities over the coming weeks…
Saxon, housemate in 2003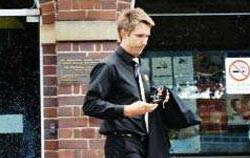 Oops, in 2010 Daniel 'Saxon' Small was charged with DUI offences in Manly. He blew a blood alcohol reading of 0.062 before telling cops he had consumed three bourbon and cokes at his girlfriend's house and no food. Because Saxon had a previous drink driving conviction he was fined $880 and had his licence disqualified for 12 months. Yikes!
Jessica, housemate in 2002
Jessica Hardy can't get enough of reality television. After her stint on Big Brother season 2, then her own reality TV show where she married fellow housemate Nathan "Marty" Martin (now since divorced), she is set to appear on the current season of 'Dating in the Dark', airing on FOX8. Jess will be a contestant on the show, where 'daters' meet each other in a pitch black room and then decide whether they want to continue a relationship when the lights are turned on. A little known fact is that Jess was also a finalist on Channel 7's "The Mole" in 2001. Reality TV junkie?
Jemma, housemate in 2001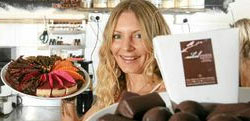 Just last month Jemma Gawned was getting press for her 'Naked Treaties' food business, which specialises in healthy chocolates and cakes. Her "raw vegan, certified organic, gluten and dairy free" products are on the verge of breaking into markets in USA, Hong Kong and Singapore. Oh, and did we mention in 2005 and 2006 she dated Daniel MacPherson?
Gretel Killeen, host 2001-2007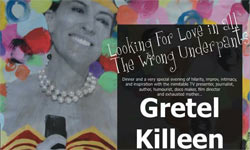 And what about the original Big Brother mum, Gretel Killeen? Aside from her usual plethora of public speaking engagements for various charities and not profits, most recently she's touring an improv comedy show titled "Gretel Killeen's Looking for Love in all the Wrong Underpants". She's also finishing off a movie version of her novel "Jimmy and Gret Don't Do Sex" which she directs and stars in. Busy lady! And what does she think of Big Brother nearly five years after her departure? Well, newspapers have reported she is coaching new host Sonia Kruger, but Gretel now simply refers to Big Brother as a "rather controversial show" of her past.
Stay tuned, we'll be revisiting other Big Brother personalities in the weeks leading up to the 2012 season.
Also on Behind Big Brother