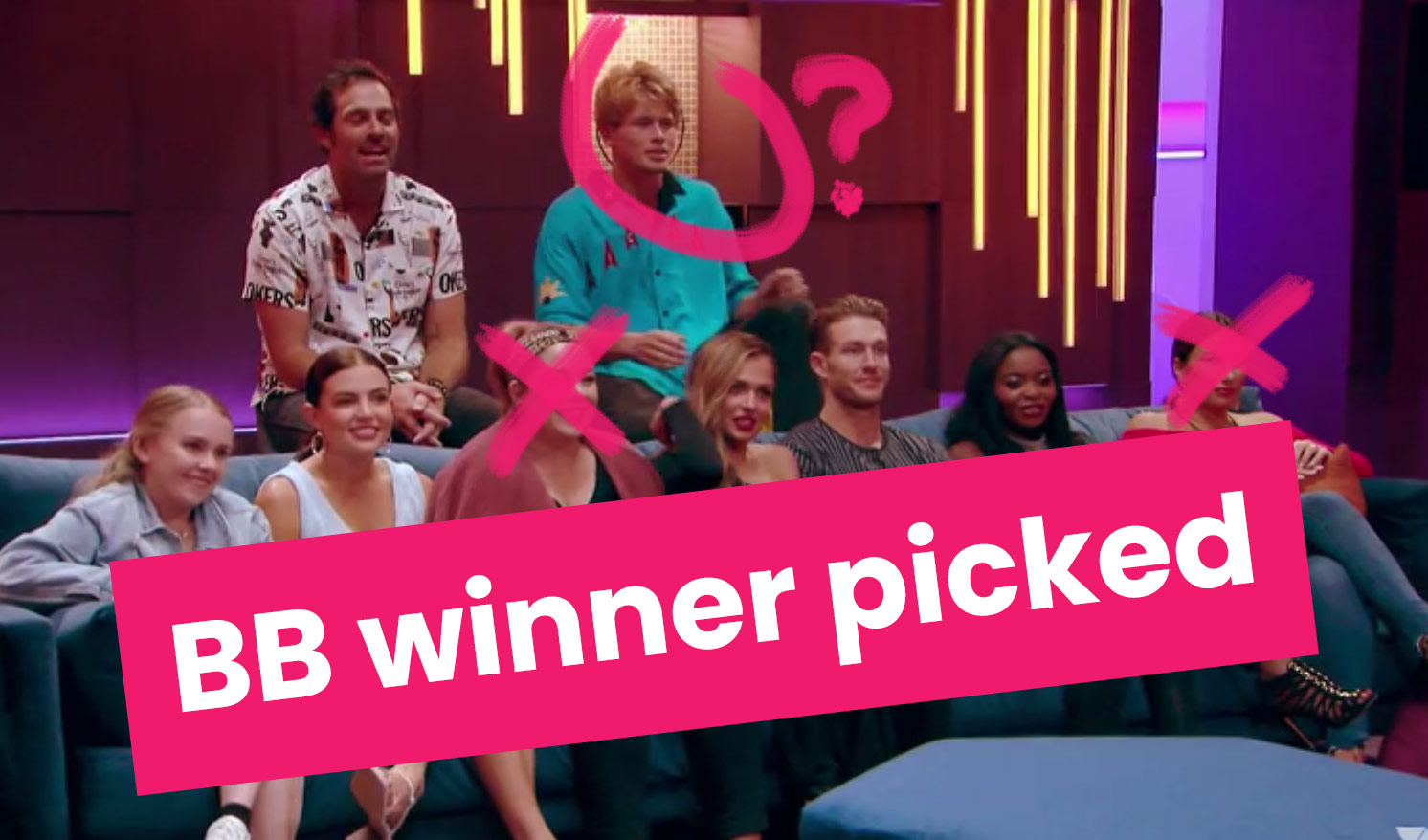 We're about halfway through the season and there's a clear Big Brother Australia winner, according to most betting bookmakers.
Failed AFL player Daniel is picked to win the season, according to big agencies Sportsbet and Ladbrokes. His odds are $2.25.
TAB has a different view, with Kieran and Daniel neck-and-neck to win at $3.00. Both housemates are getting the most footage exposure in daily shows.
All betting agencies have the same housemates picked for second and third place: Chad and Sophie.
This does match up with early promo footage, where Channel Seven accidentally revealed the final housemates on the show.
Fan favourite Angela doesn't stand a chance to get to the finale, she's coming in seventh place with all betting agencies.
There is still room for the betting odds to shift substantially from unexpected evictions. At the start of the season Laura was tipped to get quite far in the show, only to be first evicted.
Daniel has stayed bookmaker favourite since the show launch. It would fit the pattern of Big Brother Australia finalists often being white, male and somewhat blokey.
Once housemates are evicted down to the final three, the Australian public will choose the final winner.
Also on Behind Big Brother