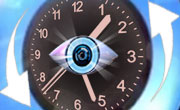 There are a few things to look out for over the next couple of weeks as Big Brother rings in the changes and introduces a new late night show.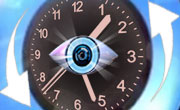 Firstly on Monday two housemates will be kicked out in the first double eviction of the series – and then just a couple of days later the divide will be removed and a new bedroom will be revealed.
Showdown will move to Thursdays due to the NRL Finals at the weekend and will now be linked to saving and replacing a nominee each week, with the nominations superpower instead being awarded by the weekly evictee, as it was last year.
And finally on Tuesday 27th August a new weekly late night show will make it's debut at 9.30pm – with "Late Night Feast" promising to focus more on adult conversations than nudity and smut.
Thanks to all those who've provided information on our forums.
Also on Behind Big Brother