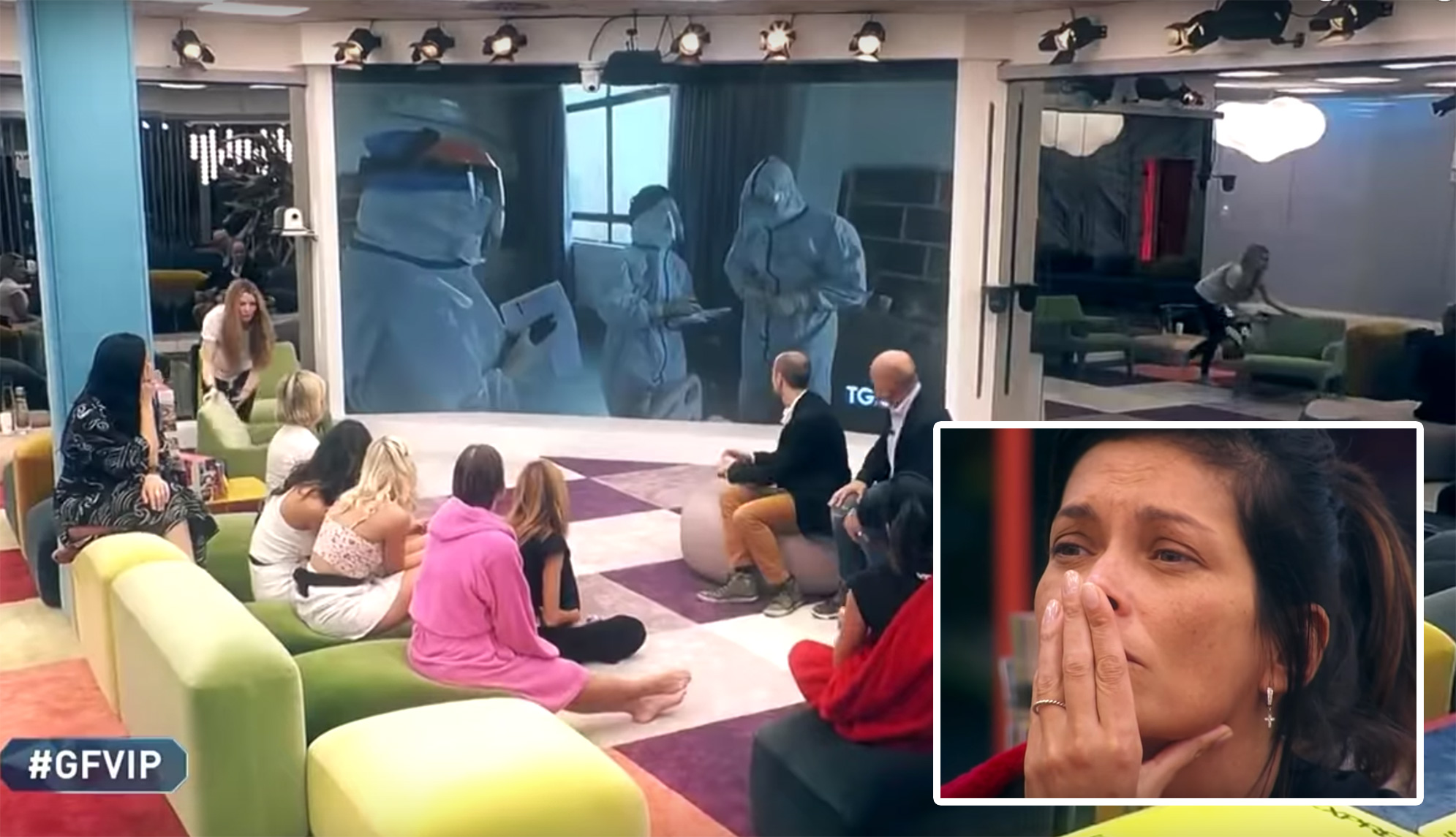 It's rare for Big Brother housemates to be told news from the outside world. But with the rapid spread of Coronavirus, BB's parent company has now ordered all versions of the show to inform housemates.
This morning Big Brother Australia host Sonia Kruger appeared on Sunrise to let viewers know our local housemates had been told about Coronavirus. We won't be able to see housemate reactions until the footage is broadcast much later in the year.
But that also leaves many other Big Brother formats around the world that are broadcasting live.
Here's how they've played out, including one version where the housemates already realised something was very wrong…
Italy
Italy is filming its celebrity version of Big Brother, called 'Grande Fratello VIP'. The housemates were first told a few weeks ago and had a Q&A session with an infectious disease specialist.
Housemates entered the house on 8 January 2020 and the show will now finish on 8 April.
Germany
German housemates were told about Conoravirus yesterday in a live special where the show host and house doctor sat in a sealed glass room. The show had received criticism for not telling housemates sooner.
Housemates entered the house on 10 February 2020.
Canada
Controversially, Big Brother Canada cut live feeds as soon as housemates realised something was not right.
After a live eviction, housemates were quick to notice there was no studio audience, and started predicting something bad had happened. Big Brother suddenly told them to stop talking, and cut the live feeds.
Producers have since announced the housemates have been told about Coronavirus, and this will be broadcast in the coming days.
Housemates entered on 29 February 2020.
Brazil
Brazilian housemates were told about Coronavirus this week, and also received messages from home.
Housemates entered on 21 January.
Elsewhere
Big Brother Israel and Sweden are pressing ahead and will continue to produce the show as normal, although it's unclear how the housemates reacted to the news.
Big Brother India has shut down production. It's unclear whether the series had a finale or suddenly stopped filming.
Story with thanks to bbspy.
Also on Behind Big Brother