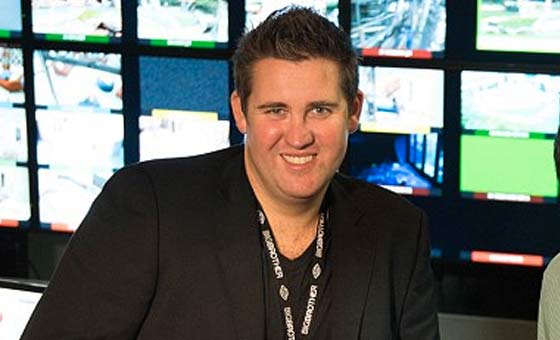 Are you finding it difficult to connect with current season of Big Brother? Don't look at the production team, it's the housemates who are to blame according to Executive Producer Alex Mavroidakis.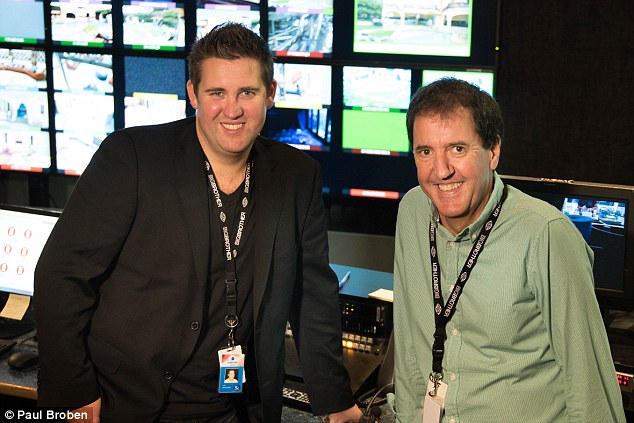 In a perplexing interview with blog TV Tonight Mavroidakis (left in the image above) says the housemates are doing so many things in the house they're producing "too many storylines", causing production staff to struggle to create a cohesive program.
"We have a very outspoken cast this year. From Day One they have gone kaboom. They're delivering us 3 or 4 storylines a day, which is actually too many, believe it or not," he tells TV Tonight.

"We're struggling to tell a cohesive story because there's too much bloody going on.
This begs the question that if there are so many interesting things happening in the house, why has Channel Nine cancelled Sunday night shows and why are they about to roll out another marathon of stunts? This week not only sees another intruder, but a fake eviction, cameo by 2013 housemate Ben plus an appearance by commentator Derryn Hinch – all within the space of five days.
Interestingly, Mavroidakis has also backtracked on previous comments he made about Big Brother's core audience figures. In interviews last year 600,000 was quoted as the core audience and "anything above that is a bonus". In the TV Tonight interview however that figure has dropped to 500,000.
Naturally the storyline excuse went down like a lead balloon on both TV Tonight and our own discussion forums:
The first thing that jumped out at me reading the [interview] was sheer desperation, and I don't know what kool aid Alex Mavroidakis is drinking from, but I think they may need to adjust the recipie/strength from totally delusional down to optimistic/heroic spin. (TV Tonight)
If there is too much, then provide online content. Problem solved. So much just comes up on the show out of no where. Last nights episode had a flashback to some painting room and task which was never in the show. There may be too much, but then don't waste time on pointless stupid stuff. Focus on the drama. Not manufacture stuff.

They added Leo and in that show were already showing the promos for upcoming shows of the girls fighting over him. The storyline they wanted. Which never happened. It's meant to be reality. Trying to script it and shape storylines is what is killing it. The show used to do a good job in 20 minutes a night. Now in 40 minutes we have no clue. (TV Tonight)
Don't even try to tell me that the HM's are "delivering us 3 or 4 storylines a day, which is actually too many" when the production has 60 minutes worth of episode (excluding ads) to fill most nights. If Channel 10 successfully did it in 20 minute episodes for 8 years then Alex can definitely find a way to deliver "3 or 4 storylines a day" to us if he really wanted to. (Behind Big Brother user)
What do you think? Is "too many storylines" a good enough reason for the current state of Big Brother? Leave us a comment below.
Also on Behind Big Brother