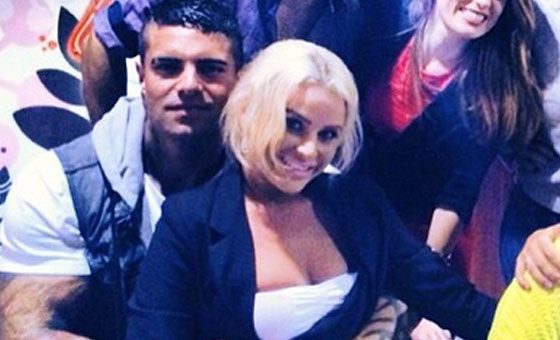 A Gold Coast man says he was in a relationship with Skye when she entered the Big Brother house and now that she's cheating on him with Jake he's breaking up with her.
Body builder Dion Sheppard appears to have been in a relationship with Skye at least a month before Big Brother started. The two are pictured together in the bottom left of this Instagram post from a mutual friend:

On the launch show Skye said she was single and described her ideal man as having "dark skin. Dark. Dark. Dark. Dark everything. Blue eyes is nice. Big lips. Gotta have a nice smile. Long eyelashes. Nice eyebrows that I could tidy up with my wax pot." The description sounds very close to Sheppard.
School friends of Skye told a Behind Big Brother member the couple discussed their relationship before Skye committed to the show and agreed that she would enter the house "single".
But now that a romance between Skye and Jake has been pushed on TV screens Sheppard says it's over.
A friend of Sheppard's announced on Facebook he's now a single man: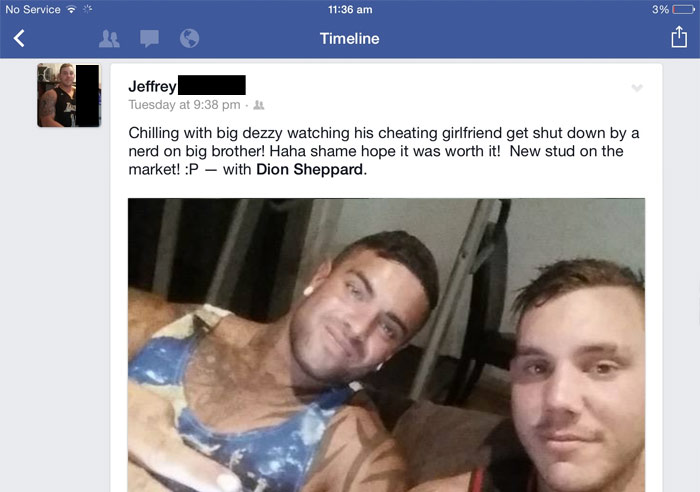 But Sheppard has told his Facebook followers he just wants to forget about it and move on:

Also on Behind Big Brother