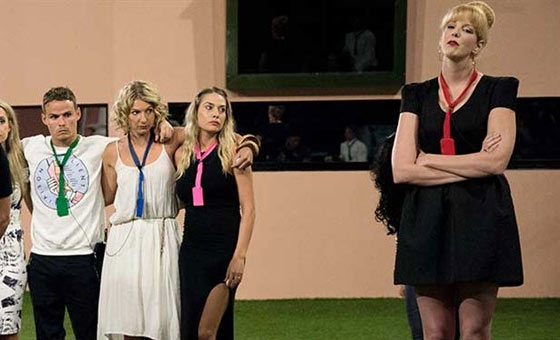 While Channel Nine is staying tight lipped about Gemma's excruciating eviction they're most certainly rubbing their hands in glee at viewing figures which have bumped back to healthy levels.
After a strong first week Big Brother's ratings began a worrying slump towards the lower end of 600,000 viewers – considered the core minimum the show should be attracting. This culminated in the Friday 19 September daily show bombing out to a disastrous 252,000 people (split across two channels). It was the lowest ever rating daily show in the history of Big Brother.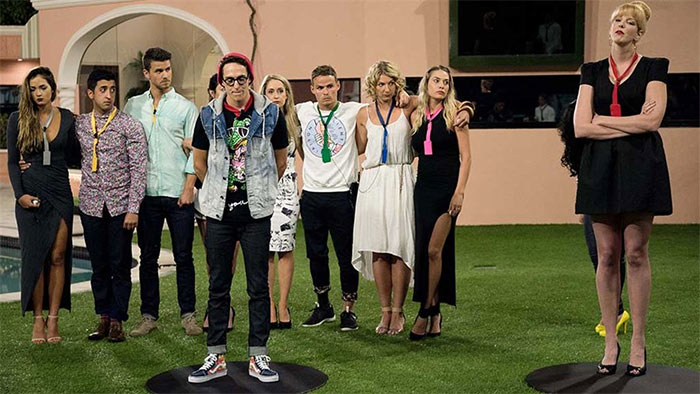 Channel Nine wasn't getting any love from The Australian newspaper, who reported:
Others suggest Nine is already offering 'make-goods' to advertisers for under-delivering audiences with Big Brother. Its debut weeks are well down on last year and the reality contest will be without its popular lead-in, The Block Glasshouse, within a fortnight after settling with an average metro audience in the 600,000s.
Channel Nine fudging the numbers
What's more Channel Nine was caught out seriously "over-estimating" their overnight ratings figures. Staff at Media Spy noticed in some cases initial overnight figures were inflated by as much at 60,000 viewers.
Overestimation most often happens when stations change the start time of a show at the last minute, but it's rare and Media Spy found Nine had been "overestimating" Big Brother consistently for two weeks. By the end of the second week the adjusted figures were dipping well towards the bottom of the 600,000 safe zone.
Big Brother's producers couldn't catch a break – with pressure coming from Nine bosses they wheeled in Tim Dormer as a ratings stunt and were labelled desperate. Then after Tuesday night's housemate eviction stunt they were called bullies.
The two stunts have in fact bounced ratings back. Tim Dormer's two appearances saw numbers increase to 667,000 and 670,000 and the ratings for Gemma's eviction were 717,000 (all overnight figures and could be overestimated).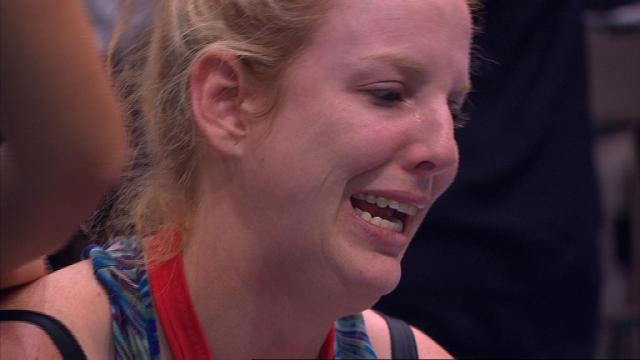 Ratings grab considered abuse…
But at what cost are these ratings grabs? The way Gemma was evicted has received universal condemnation from the media and Twittersphere. On Wednesday a bullying researcher told the AAP the producers had publicly shamed Gemma, and that any repeats of the eviction show were a form of abuse:
Gemma Kinghorn said during her exit interview with Sonia Kruger that she understood why the housemates chose Jake ahead of her.

Dr Shallcross said that response was a typical response counsellors hear from women who have suffered domestic violence because they blame themselves for the way they are treated.

"She's blaming herself which is typical victim behaviour, like domestic violence," she said.
Unsurprisingly Big Brother's producers are in hiding about the ratings stunt:
Big Brother's executive producer Alex Mavroidakis was asked to comment about the eviction process but Nine has said he is unavailable for the day.
Likewise users in our forum have been mostly sympathetic to Gemma and expressed their concern at how she was treated, comments are below. There's a good chance the public housemate-led evictions will now be canned in light of the public outcry.
What do you think? Have the producers sold their souls for a ratings grab? Leave a comment below or join the discussion in our forums.
I don't think Gemma did herself any favours with what she did during her time in the house but no one deserves that kind of embarrassment.
I think it was humiliating and made even worse by the fact that this will probably be the only time we see that happen this season as I'm sure now they're not in pairs it will just go back to normal. So it's almost as if Gemma was made an example of. BUT it's the nature of the game and Gemma did want all eyes on her so I guess she at least got that.
When I read what people had said about Gemma's treatment and then watched it, it really wasn't as bad as I thought it would be. She kinda brought it onto herself with this strategy of her's so I think she would've expected it.
Also on Behind Big Brother