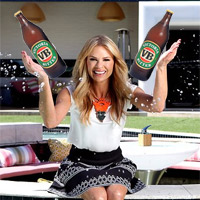 In this episode:
– An indepth discussion on the new intruder and Big Brother's sleazy brothel ways
– Sam's inability to wear clothes
– Ava and Sam will be evicted soon
– Michael's reaction to the intruders
– Have the intruders been briefed?
– Radio task chat
– Who will create a career out of Big Brother?
– Snooze alert!
– The official BB website's adjectives and metaphors
– Sucking neck in the BB house
– Angie flipping out
– Who will go?
– What else have they got up their sleeve?
Also on Behind Big Brother