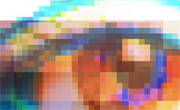 Advance scheduling via Foxtel's EPG reveal that Big Brother's pre-recorded launch episode, to air at 7pm on Monday 13 August, will be heavily trimmed down to fit within a 90 minute time slot.
With 14 housemates, a new house, a new host, and no doubt some kind of twist, it's going to be a whirlwind of an episode. In previous seasons where the launch has been pre-recorded, the final show has come in around the 120 minute mark. Live launches were generally scheduled to run this long but regularly went over.
The synopsis for the launch show makes particular reference to the final 'commandment' of Big Brother – that Big Brother can change the rules at any time.
Bigger, better and bolder than ever. Join host Sonia Kruger as a bunch of everyday Aussies are locked up under 24/7 surveillance where this year, at any given time, Big Brother will change the rules.
There will be a live special at 7pm on Tuesday 14 August that will run for an hour. Wednesday and Thursday's 7pm daily shows are scheduled for an hour too, with Friday seeing the return of the standard 30 minute daily shows.
Interestingly, no Big Brother programming has been scheduled for the first week on GO!, Nine Network's additional free-to-air channel. GO! will be screening replays of the shows but at present has no additional programming scheduled.
Thanks to marquisite on our forums.
Also on Behind Big Brother