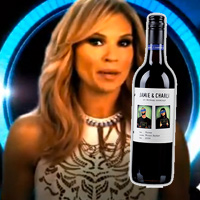 – Slip up Tim and David
– Housemate SECRETS SECRETS SECRETS!
– Big Brother launch – the three night spread
– BB playing BB on the crowd
– Facebook voting
– Big Brother Confidential Insider Entertainment Tonight
– Sonia's busy schedule and missing shows
– No live stream!
– Housemate promos
– The Sonia pita wrap Twister
– Will it be so popular?
– This week's featured beverage
– Off topics returns!
Also on Behind Big Brother