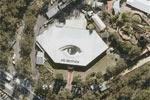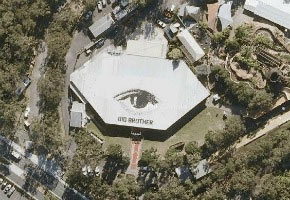 So much speculation and goss! Here's all the facts you need to know about the new Big Brother:
The official BB Facebook page has confirmed Big Brother will start "sometime after the Olympics". Channel Nine are the official free-to-air broadcaster of the 2012 London games, and don't have the schedule space to broadcast BB until then. The games are set to finish on 12 August (London time). Reality TV and sports aren't a great mix anyway…
There's been quite a few issues surrounding where the house will be. It will once again sit within the walls of the Dreamworld theme park, but its exact location was a hot topic: The land where the old BB house was located was sold to become part of the Comera town centre. Fox Studios, Movie World and Luna Park Sydney had all been considered as the new location for Big Brother. However, recent photos displayed by (again) the Big Brother Facebook page, show the original site is being marked for reconstruction.
That reconstruction is weeks behind schedule, according to insiders from Dreamworld, who say their efforts to get the theme park's Easter and school holiday attractions up and running have delayed any construction on the Big Brother house. Photos from Big Brother titled the "old Big Brother house" show extensive pink spraypaint markings which fans have speculated will form the new walls of the 2012 house. Either way, there's only three months left to get those walls constructed.
Former Queensland Premier Anna Bligh is thought to have been influential in determining Big Brother's location at Dreamworld, since it draws tourism to Queensland.
And secrets? Forget about that. The early announcement that the new series would be called 'Big Brother: Secrets' where "every housemate has a secret" has completely vanished. The concept seems to have been abandoned by the production crew. The early announcements indicated the show would be leaning towards becoming like Secret Story, the official version of Big Brother in France, which includes an extra task: every housemate must keep their special designated secret from being revealed, otherwise they are evicted.
Feeling nostalgic? Check out this awesome video compilation from Behind Big Brother user matts bb featuring house tours and scenes from the past eight seasons of Big Brother:
Also on Behind Big Brother