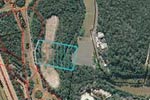 UK broadcaster C4 has today confirmed that it will be axing Big Brother in the UK next year, but will honour the existing contract with Endemol.
With Big Brother 10 coming to a close, Celebrity Big Brother and Big Brother 11 will air in 2010, bringing to a close ten years of the reality franchise in the UK after ratings for this summer series tumbled to an all time low, losing a third of the audience from last year – and over half of the audience within three years.
Although Endemol suggest the format could continue elsewhere, the three main candidates to take over the franchise – ITV, Five and Sky – have all ruled themselves out.
The axing of Big Brother will lead to a revamp of the summer schedules on C4 and it's sister station E4, with 200 hours of new programming to find and a renewed commitment to original drama, an area where the station has cut back on in recent years due to falling ad revenues.
Julian Bellamy, Head of C4 stated that "Big Brother will leave a huge hole and filling it will involve the most fundamental creative overhaul in our history. We've 18 months to transform the schedule; today's announcement is our biggest-ever creative call-to-arms to producers to come forward with their very best ideas".
C4's Director of Television, Kevin Lygo, added that although Big Brother remained profitable, C4 had a responsibility to be creative.  "That remit to push the boundaries has been an essential part of the weird chemistry behind Big Brother's success, but it's now what is telling us that the programme has reached a natural end point on Channel 4 and it's time to move on."
BBUK host Davina McCall has repeatedly stated this summer that she will be back to front BB11 next year, although she has already signed up for her next role, fronting a dance competition series for Sky1.
Share your views on the axing of BBUK in our forum.
Also on Behind Big Brother